Danz Base Arcade Game Lets Players Learn Real Dance Moves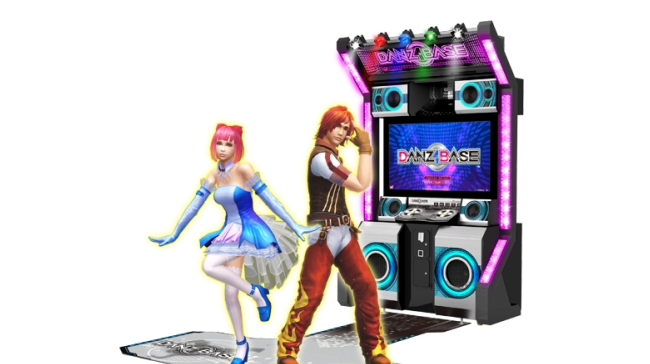 images: IGS; DANZ BASE, FACEBOOK
The Danz Base arcade dance machine lets players learn to dance like pros and compete against other players in live battles.
Danz Base is an interactive dance machine designed for two players. Using motion sensing technology, a 47-inch high definition LED screen, double sound effect, interactive lights, and popular tunes from all over the world, the dance machine delivers an exciting rhythm game both for beginners and advanced players. The system lets players learn real moves without using a dance platform. They can learn to move like pros while dancing to routines designed by celebrity instructors.
Danz Base uses in-game choreography based on the songs' music videos and also original routines based on difference dance styles. The game has more than 50 licensed songs, with several new ones being added every month.
To score points, players must mimic on-screen characters by hitting certain notes or performing specific moves at a given time. To do this, they must follow on-screen movement indicators. There are several difficulty levels - easy, normal, hard, master – and ranks are determined by the number of points a player scores during a song.
Danz Base lets players perform interactive dance duets and compete against other players in live battles. The image of the remote player is displayed in the corner of the screen. Up to four players can play a game simultaneously.
Danz Base was created by Taiwan-based game developer IGS, International Games Systems Co., LTD. The arcade game was officially introduced at GTI Asia China Expo 2013 and released in China and Southeast Asia later that year.