EyePlay Interactive Gaming System Added to Adventures on Wonderland
BY: FG Team
6 November 2013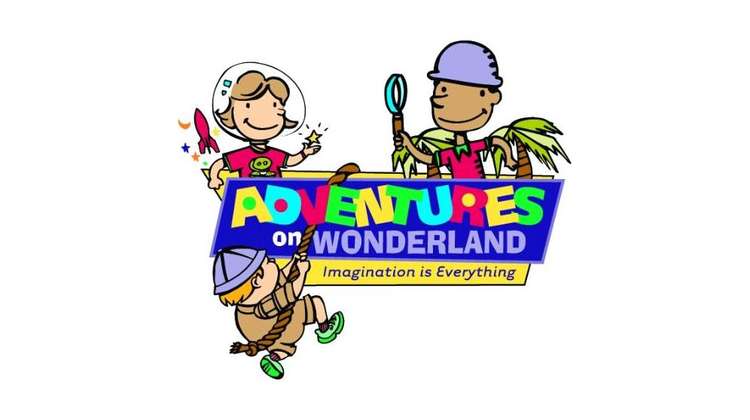 images: EYEPLAY.INFO, EYECLICK; ADVENTURES ON WONDERLAND
Ontario's largest children's entertainment centre has added the EyePlay Interactive Gaming System to its array of fun games for kids.
The EyePlay Interactive Gaming System has found its way to Adventures on Wonderland, Ontario's largest entertainment center for children. The center has announced that it has added EyePlay's cutting edge virtual playground system to its roster of entertaining activities and games for kids. With its interactive floor, the EyePlay virtual playground is designed to provide children aged 2 and up with an entertaining, fully interactive playground experience, one that offers a number of different fun, physically engaging activities to kids in a safe indoor environment.
The EyePlay Interactive Gaming System has been installed in a special side area of the Adventures on Wonderland centre, allowing children and parents to freely enter and play in the virtual playground. The system, produced by EyeClick Ltd. and powered by EyeClick MotionAware technology, is designed to turn an ordinary floor or out-of-home location into an interactive playground using a variety of images and sounds. The MotionAware technology captures children's movements and uses them to determine and activate the gaming content which in turn engages the children in further play.
EyeClick's virtual playground system allows groups of children to interact with it while playing any of the several games available to them. These include ice hockey, super soccer, drums, piano, and disco floor. The EyePlay interactive playground uses the kids' movements to activate the projected display, which allows the kids to play a number of different games using a single virtual interactive system.
What makes EyePlay particularly convenient compared to traditional indoor play and playground equipment is that it is safer to use and much easier to maintain. The EyePlay interactive playground can be used in a number of different enviroments, from children's entertainment centres, family resorts and hotels to airports, hospitals, and shopping centres. It provides parents and children with a virtual interactive playground where kids can play, be entertained, and burn off extra energy in a safe environment. What makes the EyePlay virtual playground safer than a physical playground is that all elements of the game are projected on the floor, and there are no physical parts to trip on or touch while playing. Aside from different recreational games, the EyePlay system also offers educational games that kids can play, either on their own or in groups.
Adventures on Wonderland manager Paul Noon said that installation of the EyePlay Interactive Gaming System at their facility went smoothly and that the centre has seen a very positive response to the virtual playground, both from children and parents. Noon said in a release, "The EyePlay is another attraction that will entertain and amaze children and parents. Our goal was to enhance our existing facility and add a new attraction that children would be excited to experience."
Adventures on Wonderland is a large indoor playground centre in London, Ontario, stretching over 25,000 square feet, and featuring a wide range of activities for children, from playrooms, play villages, mazes and slides to soft play toys, video games, laser games, and other interactive gaming activities. The centre is open to all children up to the age of 12.
To see some of the possibilities offered by EyePlay's virtual playground system, watch the video below.
Related articles:
Child Care Centre Offers Interactive Learning with EyePlay
EyePlay Installed at Children's Museum of La Crosse
EyePlay Chosen by Anderson Center for Autism
EyePlay Virtual Playground Added to Children's Entertainment Centre