MotionMagix Wall Engages Conference Visitors with Interactive Content
BY: FG Team
10 April 2015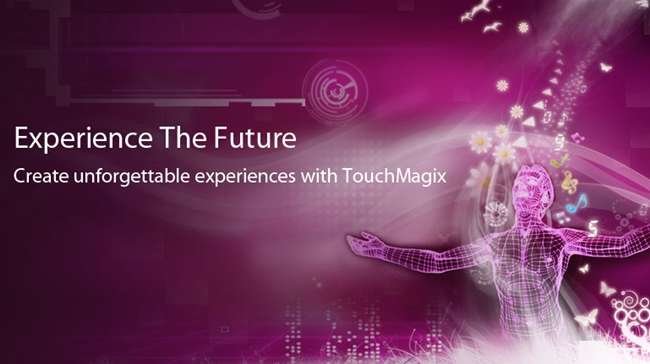 images: TOUCHMAGIX, TOUCHMAGIX FACEBOOK
The MotionMagix Interactive Wall and MagixKiosk helped an Indian pharmaceutical research company engage visitors at a recent healthcare event.
TouchMagix technology has helped Fusion Heath Care, an emerging Indian company specialising in pharmaceutical research, manufacturing and marketing, enhance the branding of its medicines by engaging visitors at a recent health care conference with fun interactive content. Based in Bangalore, Fusion Health Care specialises in products across a variety of areas, including critical care, cardiology, anaesthesia, diabetology, nephrology and plasma derivatives.
The company used the MotionMagix Interactive Wall and the MagixKiosk to draw the conference guests' attention to its products. The MotionMagix wall engaged visitors in an interactive game that involved mazes and archery, displayed on a 55'' monitor. The game featured virtual balloons named after different types of bacteria and, once players burst the balloons, they would see the names of relevant medicines displayed on the screen.
The MotionMagix Interactive Wall uses gesture tracking technology to offer users a compelling interactive experience using projection or other display technologies. The wall uses interactive effects and branded games to exhance corporate and brand engagement, and can also be used in a variety of different settings, including malls, hospitals, nurseries and children's play areas.
The MagixKiosk is a multi-touch platform with a 32'' HD LED display and a built-in Mac Mini that can be used to showcase company and product information, project videos, and engage people with interactive content. The platform is convenient for any setting as it can be used as a table, a tilted kiosk or workstation, a high table, or simply as a standing display. It allows users to explore the content themselves and really engage with the brand or product on display. The platform can be used across a diverse range of industries to help drive interest in products, presentations, and various information displays.