BlazePod Delivers Flash Reflex Training via Smartphone
BY: FG Team
16 February 2018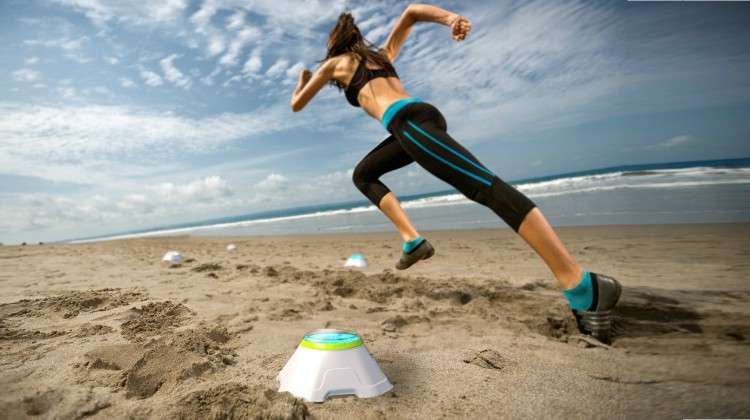 images: BLAZEPOD
BlazePod is a portable training platform that uses visual cues to enhance different types of workouts and challenge users' speed and reaction time through various training modules.
BlazePod is a modular workout aid that delivers intense, addictive training sessions to improve users' agility, balance, strength, stamina, reaction time and speed. The innovative training system uses sensors and bursts of light as visual prompts in more than 100 interactive exercises that can be done anywhere, at any time. It also provides users with performance stats accurate to the millisecond.
BlazePod is based on the flash reflex training method, which challenges athletes to touch, kick or smash the interactive lights while training. Developed to make the costly method available to everyone, this is the first system to deliver these types of workouts through the users' smartphones.
The system supercharges a wide range of workouts, including functional training, interval workouts and suspension training. It does this by randomizing the visual cues to always keep users guessing, challenge both their mind and body, and keep their energy, focus and enthusiasm high.
BlazePod motivates users to keep moving and pushing themselves to the limit and allows them to track their progress on their phone. It works with different types of exercises and provides users with ideas for new ones. The system's modular design allows for lots of variety and, depending on the exercise the user selects, BlazePod works with up to 24 pods at a time or with as few as two. The pods collect performance data and send it to the companion smartphone app via Bluetooth. The app is available for iOS and Android devices.
The wireless, portable system is smash-proof and water resistant, allowing users to easily integrate it into their workout routines. The pods can be attached to poles, doors or fences to add even more variety. The games available with the system allow users to either exercise alone or train with a friend or as a team.
BlazePod was successfully crowdfunded earlier this year. Watch the video below to learn more about the system and see some of the many workout options available with it.