Body Bike Invites FIBO Visitors to Ride Further with Body Bike 360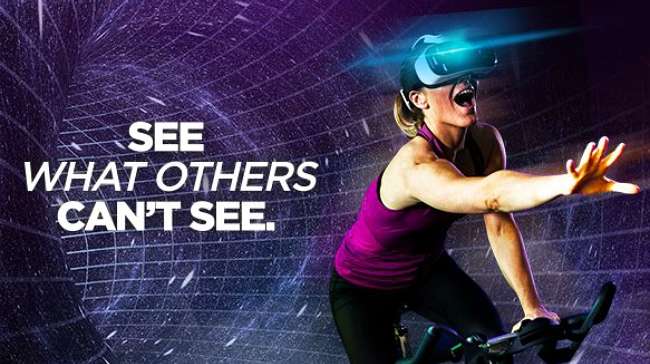 images: BODY BIKE
Danish virtual cycling leader Body Bike will give FIBO 2016 attendees a chance to experience a new range of possibilities in virtual cycling with the new Body Bike 360 virtual bike.
Body Bike International, a leading manufacturer of indoor cycles, will present an entirely new world of possibilities in virtual cycling at the upcoming FIBO Trade Show, which takes place from April 7 to 10, 2016 in Cologne, Germany.
Having created a special VR ride just for the occasion, the company will bring the Body Bike 360 to the trade show, a new functional, ergonomic indoor bike trainer that lets cyclists experience compelling rides in virtual reality environments that engage all their senses. A special VR tour with VR glasses will be available to all attendees who register prior to the event.
Based in Frederikshavn, Denmark, Body Bike International specializes in developing safe, high quality, functional, durable, low maintenance indoor cycles that offer an immersive cycling experience at home or at the gym. Established in the mid-1990s, the company is dedicated to searching for the ultimate indoor bike that will meet the needs and demands of any cyclist and any environment.
Body Bike's indoor cycling solutions combine functional design with the possibility of variation with advanced cycling technology to offer harder, smarter and more immersive workouts to users. The company's bikes are closed cycles, with side covers protecting cyclists from the rotating flywheel and preserving the inner components. They have been the indoor bikes of choice for Les Mills since 2006, as well as for a number of fitness and health clubs across the world. In 2013, the company was nominated for the FIBO Innovation Award for the Splash design, introduced with the Body Bike Supreme and Body Bike Connect models at the trade show.
Body Bike will showcase its virtual bikes at booth B56, Hall 6 of the Exhibition Centre Cologne from April 7 to 10. Visitors looking to try out the Body Bike 360 can register for one of the limited number of rides available at the event at www.bodybike360.com. Those who stop by to experience the virtual ride will also receive a unique giveaway.