CardioWall Featured at Get Race Fit Event
BY: FG Team
21 April 2015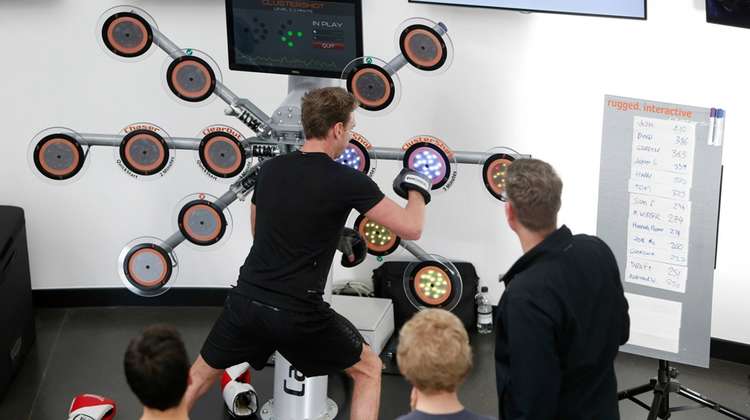 images: RUGGED INTERACTIVE, FACEBOOK
Rugged Interactive brought the CardioWall Pro-X to the annual Get Race Fit event at the Porsche Driving Experience Centre at the Silverstone Circuit in Towcester, the UK.
The company was invited by Porsche Human Performance to give the drivers an opportunity to test their skills on the interactive wall.
The CardioWall Pro-X uses 14 light pods to engage different muscle groups and improve the user's speed, mobility, stamina, balance, peripheral vision and mental alertness. The trainer uses the FitMakrPro data capture software to provide users with real time scores and data on response time and left/right bias.
Every year, Get Race Fit welcomes drivers and other athletes for a weekend of lectures and practical training sessions to prepare them both mentally and physically for the season ahead. At this year's event, the CardioWall was used to test the drivers' speed and reaction time.
Find some photos from the event in our gallery.