Concept2 Launches Holiday Challenge for Indoor Rowers and Skiers
BY: FG Team
25 November 2014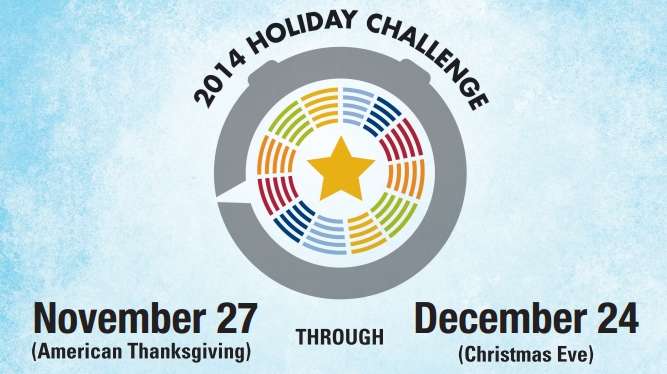 images: CONCEPT2
Concept2 has announced the Holiday Challenge, challenging indoor rowers and skiers to increase their activity in order to support great causes.
Concept2 has announced the Holiday Challenge, calling indoor rowers and skiers to row or ski 100,000 or 200,000 metres to support great causes. The Holiday Challenge runs from November 27 to December 24 and, for every participant who rows or skis 100k or more, Concept2 will donate $.02 per kilometre to one of the charities selected for this year's challenge: the World Food Programme (WFP), WhyHunger, or Salvation Farms. Once a participant gets beyond 100k, the donation will increase to $.04 per kilometre.
The Holiday Challenge is open to users of the Concept2 Indoor Rower and SkiErg. Users do not need to join a team to participate, but can simply log in their individual metres. They can combine metres from both machines to reach the challenge goal.
Children can also take part in the challenge at 50,000 metres and adaptive athletes can participate at the 50k, 100k, or 200k levels. For kids and adaptive participants, Concept2 will donate $.04 once they get beyond 50k.
To participate, users must have an Online Logbook at concept2.com and enter their metres by January 4. The Online Logbook is free and available to users when they register on the site. The Challenges page will automatically recognise their achievements and provide them with instructions for claiming rewards.
Concept2 is offering several incentives for the challenge, including a free downloadable certificate of achievement, a Holiday Challenge pin, and access to the Holiday Challenge shop. Children and adaptive athletes must complete 50,000 metres and other users must log at least 100,000 metres to be eligible to win rewards.
For users who have never completed long distances, Concept2 recommends that they build their workout time gradually to avoid overtraining and to add stretching to their routine.
Concept2 is a leading developer of indoor rowing machines. The Concept2 Model D Indoor Rower is the best-selling indoor rower in the world and sets the global standard for indoor training. The company's Model E is the luxury machine of the indoor rower world and provides an unparalleled full-body workout. The Dynamic Indoor Rower, developed specifically for competitive athletes, offers the closest simulation of rowing on the water and is an excellent tool for sport training.
Along with the indoor rowers, Concept2 offers advanced Performance Monitors that provide accurate workout data and are packed with a variety of features to help athletes improve their performance and monitor their progress over time. The Performance Monitor 5 displays data on distance, pace, speed, calories and watts for each training session, and offers users several interactive games for extra motivation.