BP: Fitness Trade Show Makes Its Debut in Birmingham
BY: FG Team
28 October 2017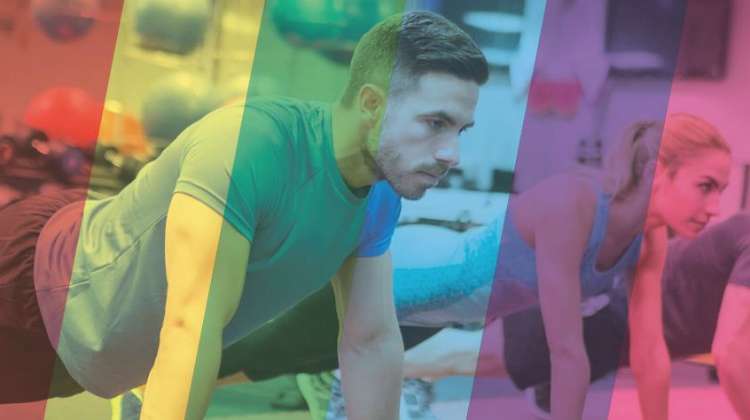 images: BP FITNESS TRADE SHOW
The inaugural BP: Fitness Trade Show brought more than 100 innovative fitness brands to the NEC Birmingham in Birmingham, England on September 12 and 13.
The BP: Fitness Trade Show, the newly rebranded Leisure Industry Week (LIW), made its debut at the NEC Birmingham on September 12 and 13, 2017. The event was brought to the Birmingham exhibition center by the organizers of BodyPower Expo, the world's largest consumer fitness event. The inaugural trade show presented more than 100 of global suppliers of innovative fitness products and hosted a number of workshops, lectures, demonstrations and seminars, bringing together Europe's leading fitness industry professionals to explore innovation, education and growth in the industry.
BodyPower acquired LIW from United Business Media (UBM) in 2015 and, after two years of consolidation, the event was launched under the new name this year. In addition to the name, the BP: Fitness Trade Show has brought a shift in focus from leisure to fitness to reflect BodyPower's commitment to the fitness industry. BodyPower also organizes the BodyPower Expo, the UK's most comprehensive fitness trade show, and BodyPower India, Asia's largest event for the sport, fitness, wellness and nutrition industry.
The 2017 BP: Fitness Trade Show centered around six educational strands and each of these provided insights into specific areas of the fitness industry. Fitness Business School focused on the key factors for business growth, including sales, marketing and retention. Practical Coaching offered functional demonstrations of the latest equipment and education about its practical application. BP Nutrition explored healthy food choices and nutrition as a critical secondary spend opportunity. 50+ Fitness addressed active aging and various senior fitness programs. Workplace Fitness focused on the development of a healthier workforce as a way to improve employees' wellbeing and productivity. Pool & Spa presented solutions developed to target new demographics and enhance fitness in pool facilities.
The fitness solutions presented at the BP: Fitness Trade Show were aimed at a wide range of markets, including fitness clubs, gym franchises, corporate gyms, hotel gyms, student accommodation and independent gyms, as well as residential care homes, schools, colleges and universities. Exhibitors at the trade show included such notable names as InBody, Concept2, Octane Fitness, Escape Fitness, PaviFLEX, Interactive Playsystems, MindBody Online, Wicksteed,  and a number of other innovative fitness industry brands.