Club Industry Show 2014: Report
BY: FG Team
5 November 2014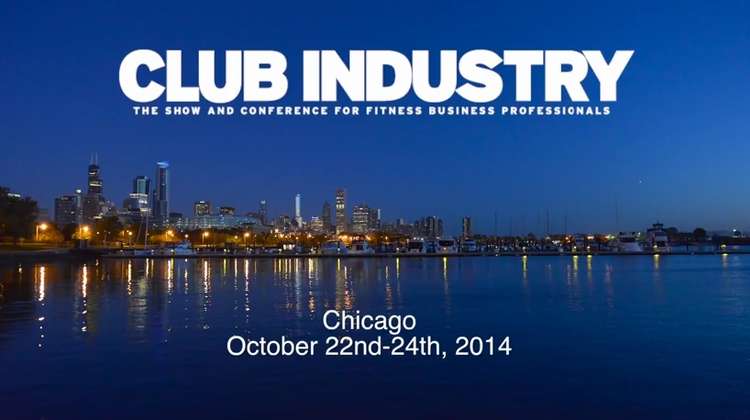 images: CLUB INDUSTRY
The 2014 Club Industry Show was held at McCormick Place Lakeside Center in Chicago from October 22 to 24.
The 2014 Club Industry Show (CIS), a leading independent trade show for fitness and wellness industry professionals, ran from October 22 to 24 at McCormick Place Lakeside Center in Chicago, Illinois. Participants had the opportunity to see the latest fitness trends and concepts, discover new tools to advance their business, participate in educational sessions, connect with other professionals, and learn best practices for meeting their clients' needs.
The educational sessions focused on several key topics: health and wellness, programming, revenue generation, active training sessions, sales and marketing, and personal and business development.
The new Fitness Leadership Forum, introduced at this year's event, provided top-level fitness facility owners and senior executives with an opportunity to network, discuss trends that are affecting their businesses, and learn how to improve their business practices. Participants had a chance to share their experiences and learn from others in various panel and breakout sessions.
The keynote presentation was delivered by Gerry O'Brion, a marketing expert who has used his experience working on billion dollar brands to create strategies that any fitness club can use and benefit from. The presentation included information, strategies, and case studies from several different industries that club owners can use to stay relevant and lead a successful business.
CEO Summit 2014, an invitation-only event for the Top 100 fitness facility owners and CEOs, centred on the unique issues faced by leaders of top commercial clubs, club management companies, and medical wellness companies across the United States. The Top 100 Clubs reception recognised the top revenue-generating fitness clubs based on an annual CIS survey.
Exhibitors at CIS 2014 included the ABS Company, InBody, Life Fitness, Gopher Performance, Matrix Fitness, MYZONE, StairMaster, Star Trac, TechnoGym, the American Council on Exercise, IHRSA, and the National Strength and Conditioning Association. New exhibitors included Fluidity Gym, Jillian Michaels Bodyshred, and ReebokONE.
Launched in 1984, the Club Industry Show is dedicated to providing fitness industry professionals with the tools they need to bring more health to more people. Trade visitors at the event include fitness club operators and managers, distributors, personal trainers, brokers, and decision makers from various fitness facilities, educational institutions, medical centres, not-for-profit organisations, and community centres.