European Health and Fitness Forum to Open FIBO Cologne 2015
BY: FG Team
19 March 2015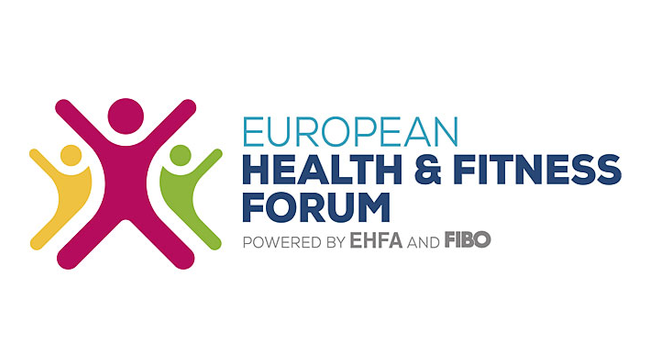 images: EUROPEACTIVE
The 2nd European Health and Fitness Forum (EHFF) will open the 2015 FIBO international trade show in Cologne, Germany on April 8.
The 2015 European Health and Fitness Forum (EHFF), presented by EuropeActive and FIBO Cologne, will be the opening event of the 2015 FIBO, the leading international trade fair for fitness, wellness and health. EHFF 2015 will be held at the Congress Center Nord at the Exhibition Centre Cologne on April 8.
The inaugural EHFF opened to sold out audiences last year and the 2015 event aims to build on its success with a series of prominent speakers and top global manufacturers leading debates on a number of key topics, including new developments in the fitness sector and the impact of behaviour change and motivation on retention rates at gyms and fitness clubs.
The speakers at EHFF 2015 will include Bob Duffy of the Ipsos MORI Social Research Institute, who will discuss the effect of media and messaging on behaviour change, and Gareth Jones, VP, Fitbit Inc., who will present the key findings of a study conducted among UK consumers to obtain insight into their behaviour toward health and wellbeing. Dr. Paul Bedford, researcher and fitness industry expert, will talk about the various factors that influence motivation and retention in fitness and health clubs, while Bryan O'Rourke, President of the Fitness Industry Technology Council, will provide insight into the ways technology can help with motivation and behavioural change.
The 2015 European Health and Fitness Forum will also see the launch of the EuropeActive/Deloitte European Health and Fitness Market Report 2014, a comprehensive new research report on the state of the fitness market in Europe.
EHFF 2015 will be attended by many key policy makers, associations, health experts, and representatives of insurance companies and leading stakeholders across Europe. Registrants will receive a two-day ticket to FIBO 2015, a copy of the book "EuropeActive's Essentials of Motivation & Behavioural Change," and entry to networking events, coffee breaks and lunch.