FIBO Innovation Tour 2015 Coming to Major European Cities This Winter
BY: FG Team
6 January 2015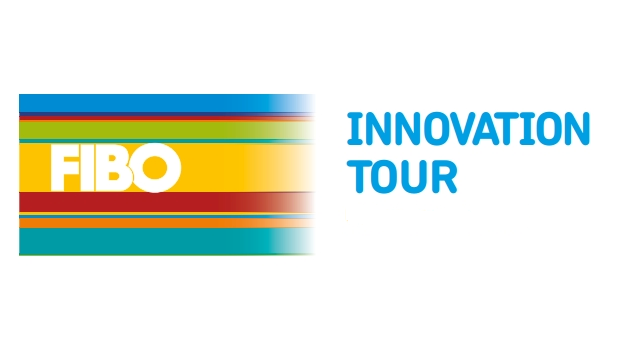 images: FIBO, EUROPEACTIVE FACEBOOK
The 2015 FIBO Innovation Tour will be hosted in the United Kingdom, Spain, France, Denmark and Russia this winter.
The 2015 FIBO Innovation Tour, organised for the second time to inspire and capture innovations and future markets in the fitness, wellness and health industries, will be held in the capital cities of the United Kingdom, Spain, France, Denmark and Russia in January and February. The free one-day events are open to anyone looking to get the scoop on the latest industry innovations, trends, strategies and developments from up to 10 exhibitors specialising in different product segments. Companies exhibiting at the FIBO Innovation Tours have a unique opportunity to showcase their latest products to a selective audience.
FIBO Innovation Tours are organised by FIBO, Europe's leading trade show for the fitness industry, and EuropeActive, Europe's leading non-profit organisation representing the fitness and health industry. The 2014 events, held in Helsinki, Stockholm, London and Warsaw provided valuable insights into both local and European markets, best practices, and new products and services. The debut event exceeded the organisers' expectations, welcoming about 350 representatives of the fitness and health industry, including executives, managers, strategists and buyers from major fitness chains and associations from around Europe.
The 2015 FIBO Innovation Tour is an excellent opportunity for fitness industry professionals to get together and catch up before FIBO 2015, which will be held in Cologne, Germany from April 9 to 12. Participants will also get a chance to hold 20-minute presentations of their innovations and strategies for 2015 and to get in touch with leading decision makers and present their solutions and services. FIBO, EuropeActive and national associations will hold 30-minute presentations at each event.
The 2015 FIBO Innovation Tour will be held at Grand Connaught Rooms in London on January 29, AC Hotel Cuzco in Madrid on February 3, Novotel Paris La Défense in Paris on February 5, Marriott Hotel in Copenhagen on February 10, and in Moscow on February 12.
Those interested in attending the events can apply on FIBO's website.