Future Fitness Lab to Bring the Best of VR Fitness Solutions to Stockholm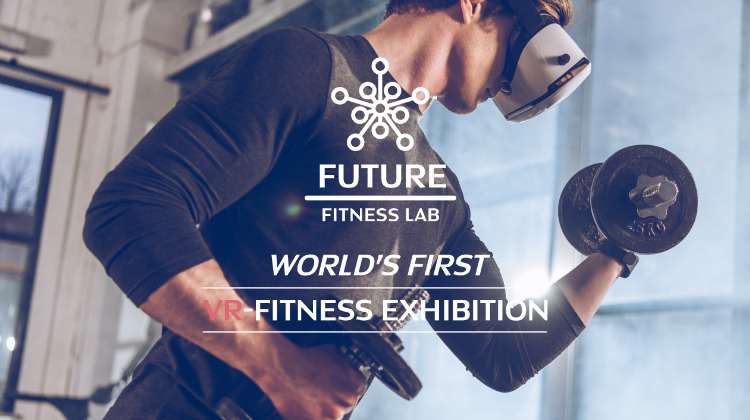 images: FUTURE FITNESS LAB
Future Fitness Lab, the world's first exhibition dedicated to VR fitness, will be held in Stockholm from December 1 to 3, 2017.
The Future Fitness Lab, the world's first exhibition dedicated solely to VR fitness, will be held at the Stockholm International Fairs and Congress Centre (Stockholmsmässan) in Stockholm from December 1 to 3, 2017. The inaugural event will be hosted by Fitnessfestivalen, the largest fitness trade show in Northern Europe, in collaboration with Great Clarity, a Swedish connected health, fitness and wellness company. In launching the event, the organizers hope to inspire and encourage the fitness industry to explore modern technology and VR in particular to its fullest potential.
The Future Fitness Lab will be held as part of the 17th annual Fitnessfestivalen trade show and offer visitors a unique opportunity to test the latest VR solutions designed to motivate users to engage in physical activity. The products featured at the event will include both VR-based experiences for home use and those developed for specific machines at gyms and fitness clubs.
VR fitness solutions already cover a versatile range of applications, from connected cardio machines that immerse users in entirely different environments while they are rowing or cycling to applications that use VR headsets to transform users' living rooms into exciting virtual environments that make them forget that they are exercising when they are in fact pushing themselves even harder than they normally would.
Fitnessfestivalen is an excellent platform for launching the Future Fitness Lab, with about 30,000 visitors from all over the world expected to attend the larger event. The VR fitness exhibition will get an area 500 square metres in size for product demonstrations and tests. Great Clarity specializes in developing digital solutions that use virtual reality, augmented reality, artificial intelligence and other exponential technologies to improve users' fitness and wellbeing and in providing services in the field of digital fitness and health.
Information about tickets and sponsorship opportunities at the first Future Fitness Lab, as well as details about the exhibition itself, will be provided this autumn.