ISF Saudi Announced for November
BY: FG Team
12 September 2014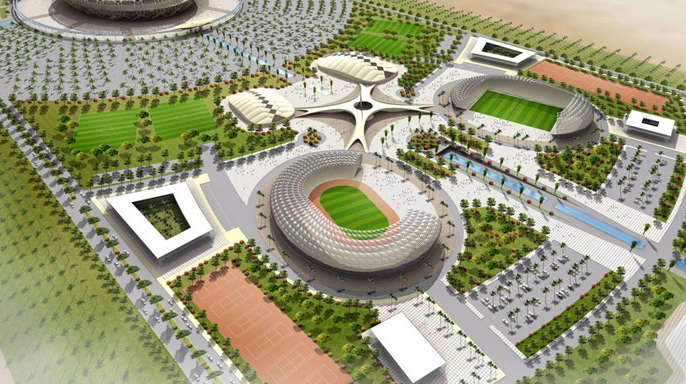 images. ISF SAUDI, FACEBOOK
ISF Saudi, Saudi Arabia's first international trade show for fitness and health, will take place from November 24 to 27, 2014 in Jeddah.
ISF Saudi, Saudi Arabia's first event dedicated to the fitness, sport, health, and wellness industries, will be held at the Jeddah Centre for Forums and Events in Jeddah from November 24 to 27, 2014. The event is organised by Reed Sunaidi Exhibitions and powered by FIBO.
ISF Saudi will promote health and fitness to the people of Saudi Arabia and simultaneously provide international companies with a platform to present their products, make new contacts, and develop organisational and government relationships.
Saudi Arabia has an emerging sports and fitness industry which has seen a 300 percent growth in the number of sports companies over the last four years. Supported by the government, the sector requires a wide range of products, solutions, auxiliary services, construction and design projects, and information providers for the fitness and sports industry.
With 68.3 percent of the population overweight, 40 percent obese, and an estimated 20,000 people dying each year from diseases associated with obesity, Saudi Arabia has initiated a series of government programs to promote sports, employed consultancies to assist with the implementation of international sports models, and removed restrictions in women's sports, which has led to a boom in women's fitness. The market is growing fast and the country has relatively low barriers for entry.
ISF Saudi is co-located with the Saudi Health & Beauty Exhibition. The Jeddah Centre for Forums and Events is one of the most established venues in the country, stretching across 40,000 square metres, with a 10,000 square metre hall area.
Reed Sunaidi Exhibitions is a joint venture partnership between FIBO organiser Reed Exhibitions and the experienced Saudi organiser Sunaidi Expo. Along with FIBO, the world's leading trade fair for fitness, Reed Exhibition organises 500 events in 39 countries worldwide.