ISPO Munich 2015 Kicks off This Week
BY: FG Team
2 February 2015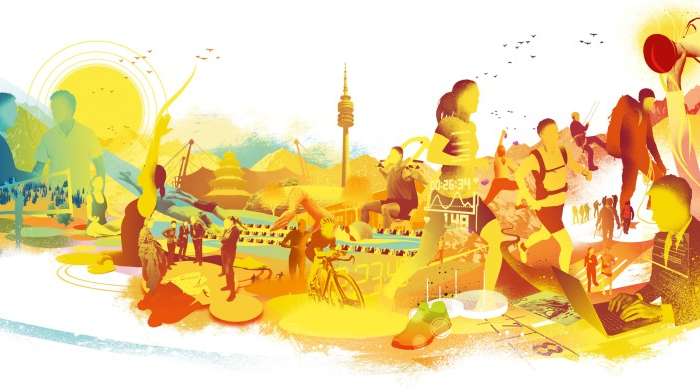 images: ISPO
ISPO Munich, a leading international sports business trade show, will be held from February 5 to 8, 2015 in Munich, Germany.
ISPO Munich 2015 will be held at the Messegelände exhibition centre in Munich, Germany from February 5 to 8. The leading sports business trade show will once again provide an international platform for the sport business leaders and offer visitors a comprehensive overview of a broad spectrum of sporting goods and industry trends.
The trade show hosts more than 2,500 exhibitors from around the world every year and features the latest products across a wide range of segments, including Health & Fitness, Performance Sports, Sourcing, Action, Ski and Outdoor. ISPO Munich welcomes more than 80,000 visitors from over 110 countries annually and offers them a unique opportunity to recognise new trends and segments, discover cross-selling potential, and identify market requirements.
The featured exhibitors at the ISPO Munich 2015 will include Firstbeat Technologies (Finland), Fitbit (Ireland), Garmin Deutschland, Gymstick International (Finland), Nautilus (Canada), Polar Electro (Germany), Samsung Electronics (Germany), SkyTechSport Ski & Fit (Germany), TomTom International (the Netherlands), zebris Medical (Germany), and many others.
The program at this year's trade show will include lectures, panel discussions, conferences, and different events to offer sports business professionals an opportunity to network and broaden their expertise. The third ISPO Academy will be held at the Conference Arena and offer international level training programs to sports retailers and business professionals. A panel discussion on the future of sports retail will be one of the special highlights. The Retail Tours through the city of Munich will provide attendees with an opportunity to see the latest trends in store design.
Mobile Health & Fitness will be the focus of the show's Health & Fitness exhibit area, with a series of workshops and product presentations to help visitors discover the latest products and technologies available on the market.
The ISPO Award Ceremony, which celebrates the best product innovations, progressive marketing concepts and creative projects, will be held on February 5 and 6. This year, ISPO Award winners include the Fitbit Surge, Fitbit's intelligent fitness watch, which will be honoured as the Performance Product of the Year, and the Tomahawk IC7 Indoor Cycle, the world's most accurate power bike and the only one using colour zone technology to maximise training efficiency, which was selected as the Health & Fitness Product of the Year.