Salon Mondial Body Fitness Form Expo 2014: Report
BY: FG Team
25 March 2014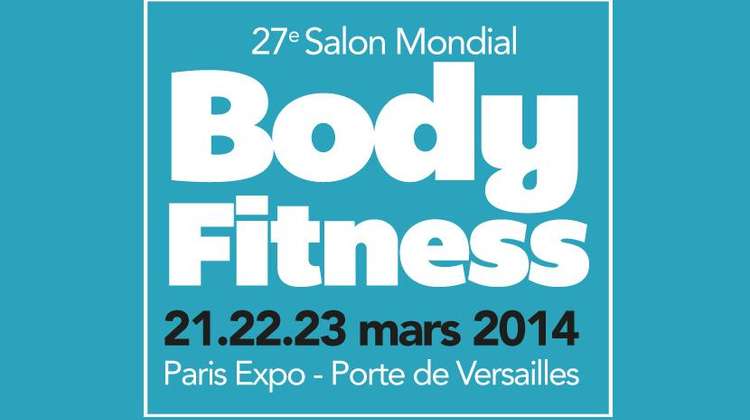 image: VIVELAFORME.COM
The annual Salon Mondial Body Fitness Form Expo was held in the halls 6 and 8 of the Porte de Versailles in Paris, France from March 21 to 23, 2014.
The 2014 Salon Mondial Body Fitness Form Expo, which ran from March 21 to 23 in Paris, once again provided an intersection of fitness and health professionals, big brands, entrepreneurs, and the general public, covering the new developments in fitness, dance, wellness, coaching and muscle building among other areas.
The 2014 Body Fitness show, organised by Reed Expositions France, featured the latest in commercial fitness devices and tools, as well as corporate and home fitness equipment. Almost 200 fitness brands showcased their latest products across 17,000 square metres of exbihition space. The products on display at this year's event included gym equipment, fitness mats, gaming machines, sport wheelchairs, nutritional supplements, fitness wear, game boards, fitness analysis solutions, and club management software.
Companies including Reebok, Les Mills, Leaderfit and Crossfit held classes on a variety of techniques, providing insight into the latest fitness trends, and the expo covered a wide range of topics, from body care and sports to coaching and nutrition.
Guests and attendees of the 26th Salon Mondial Body Fitness Form Expo included health club managers, luxury hotel and spa owners and representatives, physical therapists and wellness professionals. Visitors had the opportunity to discover new fitness equipment and disciplines, to try try them out for themselves, to get advice from health and fitness experts, and learn about the latest developments in individual disciplines like bodybuilding.
You can watch a video from the event below.