Expresso Riders Start Augie's Quest ALS Ice Bike-It Challenge
BY: FG Team
16 February 2015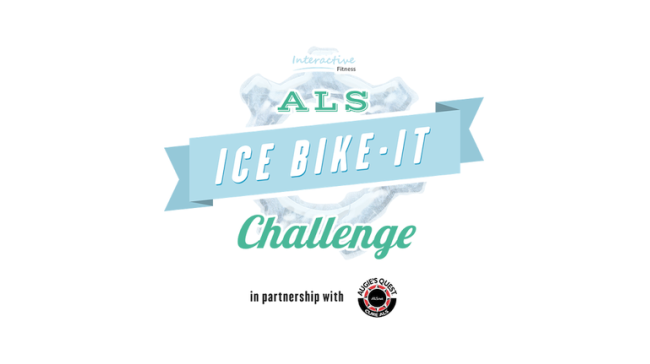 images: INTERACTIVE FITNESS
Expresso riders started the ALS Ice Bike-It Challenge yesterday to help raise awareness and money for Augie's Quest and ALS research.
For the next two weeks, users of the Expresso interactive bike will be helping raise money and awareness for Augie's Quest, the research initiative for the ALS Therapy Development Institute (ALS TDI), the world's largest non-profit biotechnology company focused on the research of amyotrophic lateral sclerosis (ALS), commonly known as Lou Gehrig's disease.
Expresso riders started the ALS Ice Bike-It Challenge on Sunday, February 15, and will keep riding and recording their rides until the end of the month. Hundreds of gyms, fitness centres, health clubs and YMCAs have registered and joined in the effort to support the cause. The riders' friends and supporters will be able to pledge based on how many miles the riders cover over the course of the two weeks, and all proceeds from the challenge will go to ALS research. Riders who raise $100 in pledges will be recognised with an official Ice Badge next to their name on the Leaderboard.
Additionally, Interactive Fitness, the company that developed the Expresso bike, will donate 50¢ per mile on behalf of the top money-raising team and rider. The top team and top rider will receive an Official Ice Bike-It trophy and the winners will be recognised at the 2015 International Health, Racquet and Sportsclub Association (IHRSA) convention and trade show, which will be held from March 11 to 14 in Los Angeles, California.
Augie's Quest is the single largest fundraising program for ALS research. It was started by Augie Nieto, founder and former CEO of Life Fitness, who won the Lifetime Achievement Award for his work and contribution to the fitness and health industry in 2005, the same year that he was diagnosed with the disease. In 2006, Nieto teamed up with the Muscular Dystrophy Association (MDA) to launch the initiative, which has since raised more than $30 million for ALS research and drug development.