First IHRSA Mercado Fitness Show Opens in Mexico City
BY: FG Team
20 October 2014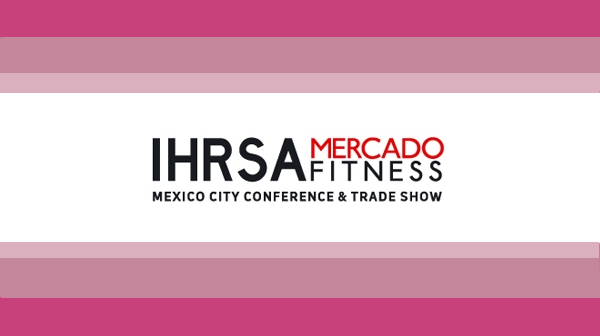 images: IHRSA; IHRSA MERCADO FITNESS
The first IHRSA Mercado Fitness Mexico City Conference and Trade Show will be held in Mexico City from October 21 to 23.
The inaugural IHRSA Mercado Fitness Mexico City Conference and Trade Show will be held at Expo Bancomer Santa Fe in Mexico City from October 21 to 23. The new business leadership conference and trade show will be presented in conjunction with the World of Business Ideas (WOBI) Forum. Partnering with WOBI will enhance the experience for trade show attendees as WOBI will host many internationally known presenters.
IHRSA Mercado Fitness was launched by the International Health Racquet & Sportsclub Association (IHRSA) and Mercado Fitness for the Mexican and Central American fitness and health club market in March. Mercado Fitness is a business and training community for gym and fitness club professionals and IHRSA's strategic partner in Latin America. The organisation is led by José Mársico and Guillermo Vélez, whose frequent involvement in IHRSA research initiatives and experience in the fitness and health industry has earned them a lot of respect in the community.
IHRSA Mercado Fitness will bring together industry professionals and provide them with an opportunity to network and learn about the latest developments in the fitness and health sector from industry leaders. The event will feature lectures and seminars on corporate culture and business that help fitness industry suppliers and operators grow their businesses and have a positive impact on their customers and the communities they serve. The topics at the event will include fitness trends, sports, health, coaching, business management, tools for sales and marketing, and personnel management.
Mexico is the second largest market in Latin America, with 7,826 health and fitness centres across the country. It also recently surpassed America as the country with the highest level of obesity. Even though Mexico's health club industry generates $1.479 billion in revenue, only 2.5 percent of the population has a health club membership. The potential for industry growth certainly exists as even the Mexican government tries to tackle the obesity epidemic. The new trade show will make a significant contribution to providing suppliers and club operators in the region with additional growth opportunities.
Related articles: