IHRSA 2015 Coming in March
BY: FG Team
22 February 2015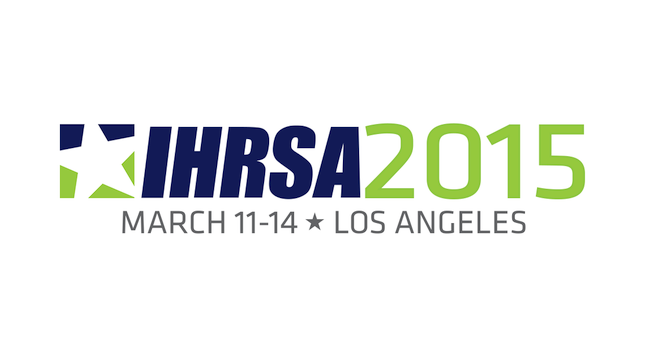 images: IHRSA
IHRSA 2015, a leading trade show for the global health club and fitness industry, will be held in Los Angeles, California from March 11 to 14.
IHRSA 2015, the 34th Annual International Convention & Trade Show, will be held at the L.A. Convention Center in Los Angeles, California from March 11 to 14. The convention is open to facilities eligible for IHRSA membership, while the trade show is open to all fitness and health industry professionals.
IHRSA 2015 will host a series of educational sessions, with an array of experts discussing business and corporate culture, as well as instructional sessions, networking events and product presentations. The education sessions will cover topics ranging from health promotion, management, customer service and retention to exercise classes, fitness and personal training, and technology and social media. Keynote speakers at the event will include Arianna Huffington, President and Editor-in-Chief of the Huffington Post Media Group, and authors Magnus Lindkvist, Adam Bryant and Kelly McGonigal.
The show will also host several summits and events, including the 6th Annual Women's Leadership Summit, sponsored by the American Council on Exercise (ACE), the Global Leadership Summit, sponsored by the ABC Financial, the 19th Annual IHRSA Financial Panel, and the 10th Annual Bash for Augie's Quest.
Exhibitors at the trade show will include a number of leading fitness brands such as Garmin, MyZone, Nexersys, InBody, the Abs Company, Concept2, Interactive Fitness, Multisensory Fitness, Tanita Corporation, TechnoGym, Wahoo Fitness, Pavigym and Spivi.
IHRSA, the International Health, Racquet and Sportsclub Association, is dedicated to advancing and promoting the global health and fitness industry and helping its members – health clubs, fitness facilities, gyms, sports clubs, spas, and industry suppliers – be more successful. The organisation has more than 10,000 club members in 76 countries and counts more than 680 industry suppliers as associate members. IHRSA is affiliated with a number of leading government agencies and organisations, including the President's Council on Fitness, Sports and Nutrition and the First Lady's Let's Move campaign.