Impact Dance Platform Ensures Top Quality Dance Gaming Fun
BY: FG Team
12 January 2015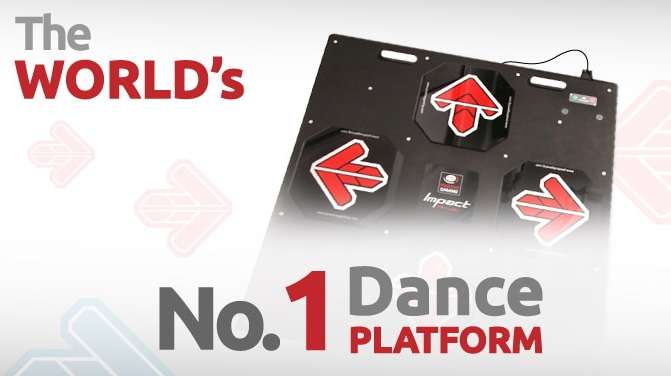 images: POSITIVE GAMING
Positive Gaming's Impact Dance Platform, used with the company's revolutionary iDANCE Multiplayer system, offers durability, accuracy and ease of handling.
The Impact Dance Platform, developed by dance game leader Positive Gaming, is a professional dance platform designed by dance game specialists in collaboration with the world's best machine dancers. The platform was created for use in schools, fitness, leisure and recreation centres, and at home. It is currently the best quality hard dance platform available on the market.
The platform is highly responsive, accurate and durable. It offers players a real sense of arcade play and was designed specifically for dance games, with four panels, which most players are familiar and comfortable with. The low-profile design and absence of sharp corners reduce the risk of injury and rolled ankles, while the recessed arrow panels allow players to sense their position on the pad without having to look down and away from the screen, which enhances game play, sense of immersion, and scoring accuracy.
The wireless version of the Impact Dance Platform is used with Positive Gaming's flagship multiplayer dance system iDANCE, while the wired edition comes with the iSTEP system. Designed for professional use, iDANCE uses up to 32 dance pads for simultaneous play and challenges players' fitness level and skills while providing a fun group exercise for all ages. The iSTEP Multiplayer system, designed for use with personal computers, is a simplified version of iDANCE that introduces players to the world of machine dance.
The Impact Dance Platform is very lightweight, weighing only 9 kilograms (19.9 lbs), and has integrated handles to ensure ease of transport. The polycarbonate step panels are scratch resistant and the platform is very easy to maintain.
The Impact Dance Platform is compatible with the Nintendo Wii, PlayStation, PlayStation2, Xbox One, PC USB, and GameCube.