LiveRowing App Connects Indoor Rowers with Communities
BY: FG Team
21 January 2015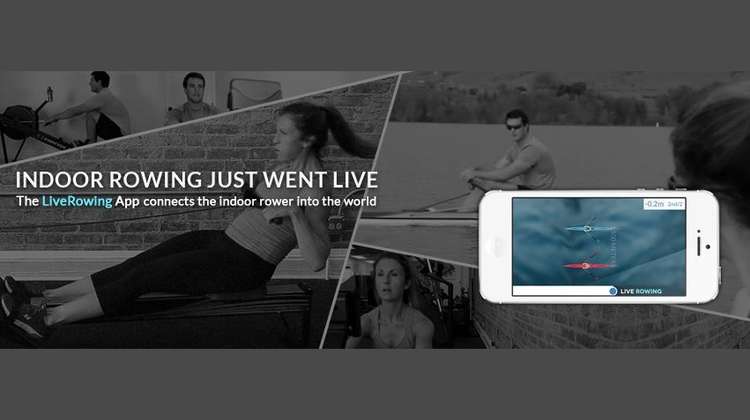 images: LIVEROWING
The LiveRowing app is an indoor workout solution that turns virtual rowing on a Concept2 machine into a social, competitive experience.
LiveRowing is an indoor rowing solution that allows rowers to connect their rowing machine to an online community of Concept2 users. The LiveRowing application was designed for indoor rowers and athletes looking to race against others and track their performance. It creates a live, collaborative, competitive experience out of an indoor workout, allowing rowers to race their friends, other rowers or even themselves on their Concept2 Indoor Rower.
The LiveRowing app uses the LiveRowing Connect Cable to connect to the Concept2 Performance Monitor, which provides rowers with immediate feedback on every pull they take and offers complete performance stats at the end of every workout. The monitor shows accurate and detailed results and allows rowers to compare each stroke, interval and training session against their previous best or against any other Concept2 Indoor Rower user anywhere in the world.
Concept2 Indoor Rowers are the best-selling indoor rowing machines in the world, offering unrivalled function for rowers of all ages and abilities. They are the standard for indoor training for competitive rowers and offer an effective cardio workout that both improves users' overall fitness level and tones their muscles. The Concept2 rowing machines exercise every major muscle group and help users develop superb core strength and tone their upper and lower body while torching a lot of calories.
Additionally, the machines offer a realistic simulation of rowing on the water and are designed to address the training needs of professional rowing athletes. Concept2 Indoor Rowers ask for similar focus and body control to that required when rowing in a boat and they make an exceptional sport-specific training tool. The machines are used by fitness centres, gyms, commercial facilities, and schools around the world.
The LiveRowing app is currently in the beta testing phase. Find out more about it in the video.