Movable Introduces Movband 3 and Launches New Challenges
BY: FG Team
24 April 2015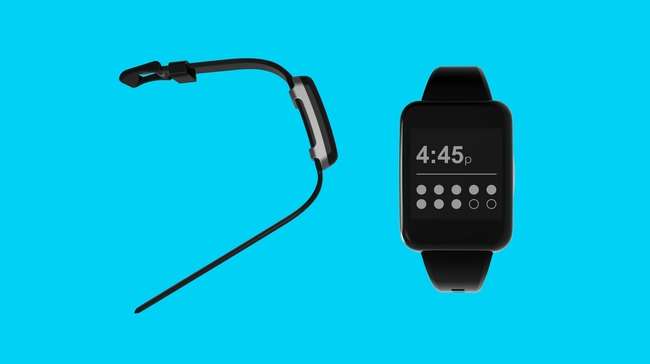 images: MOVABLE
Movable has introduced new enhancements to its existing platform and launched a series of new challenges.
Movable has unveiled three new platform enhancements and launched several challenges to motivate groups of Movband users to move in April. The company's platform, which consists of a Movband wearable device, a front-end dashboard and a back-end admin centre, is designed to be used in group settings, to engage inactive people in physical activity, and help groups develop healthy lifestyle habits together.
To expand its existing platform, the company has introduced the Movband 3, a new device designed in collaboration with the award-winning global design and innovation consulting firm IDEO. The new Movband comes with several new features that offer users a greater variety of options. These features include a water-resistant design, wireless synching with a free app, and new wearable options that include a hip clip or wristband.
Movable has also added Robust Challenges to the existing platform to increase engagement with new challenge options. Movband wearers participating in group programs can now also get SMS updates if they want to be more connected with their group.
At the beginning of April, the company launched a series of challenges to keep groups engaged, focused and having fun while being active. Movable's Pop-Up Challenges are mini-challenges that are an integral part of the company's programs and can last a single day or longer. As they are typically short, it is easy for groups to participate in them as they don't require a big time commitment. The April challenges kicked off on April 1, National Walking Day, and will continue throughout the month with increasing goals to motivate users to move more. For extra incentive, winners of individual Pop-Up Challenges will get $50 gift cards.
Movable is dedicated to inspiring movement in groups and motivating people to improve their personal well-being. To date, the company's platform has been used in more than 500 school districts and 400 companies throughout North America. In late 2014, Movable began deploying the platform in healthcare settings. To keep Movband users on the right track to a healthier, more active lifestyle, Movable sponsors new challenges each month.