Pavigym a Proven Success with German Fitness Studio
BY: FG Team
26 April 2014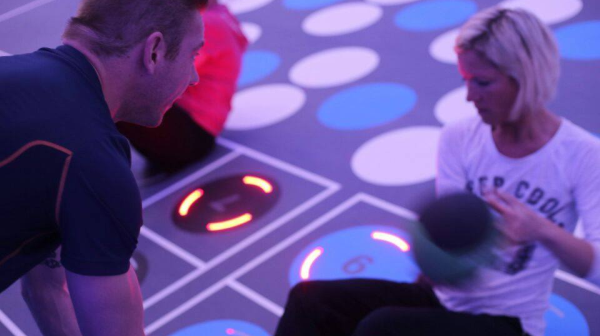 images: PAVIGYM FACEBOOK
Pavigym has received an extremely positive testimonial from the German fitness studio franchisor Injoy at the 2014 FIBO.
Pavigym has received high praise for the PRAMA concept from Paul Underberg, CEO of Injoy Quality Cooperation GmbH , a fitness studio franchisor with 166 studios in Germany and more than 200 across Europe. Injoy fitness studios have close to 200,000 members in Germany alone. Underberg himself has 25 years of experience in the fitness industry and owns two fitness studios in Dorsten, where the company is based. The company has also launched several sub-brands under the umbrella brand Injoy International Sports & Wellness Clubs in recent years, including Injoy Physio, Injoy Med, and Injoy Station.
Injoy has used the PRAMA program since January. After promoting it to its members, the fitness centre started drawing new target groups, which led to introducing a new type of membership that made PRAMA an integral part of the program. "In no time, we had 300 new memberships from the student and trainee sector," said Underberg. "Really effective and we got great feedback, which we've just seen here. If you go about it the right way, they are a target group that can certainly be inspired by innovative things. And PRAMA is exactly that."
The concept has also helped grow Injoy's membership. "It also multiplies because they make films here and send these on to friends, and so on. There is a high multiplier effect involved. It's something completely new because it's innovative, just right for the current moment," Underberg explained. "Installing it has already paid off. Not only has it helped us stand out, [which is] something very important when it comes to the competition and sustainability, rather than just installing a fad. No club can afford that anymore."
PRAMA, however, does not appeal only to students. The fitness centre introduced a morning program that involves coordination and fall prevention training, which attracted an older target group, one that generally isn't drawn to fitness activities.
PRAMA uses advanced technology and high quality flooring to deliver an ultimate fitness experience, one that reinvents the fitness environment itself by adding special effects, luminescent lighting, and atmosphere to the rooms, making them more aesthetically appealing and dynamic.
The concept allows instructors and users to control and adjust the mood of the room, which can help fitness centres draw more members. It also promotes group cohesion while exercising, which motivates members to keep coming back. The fitness sessions are suitable for users aged 7 to 77 and provide a wide and diverse range of applications. The concept can be used as an induction tool, helping clubs enroll new members, and also as an independent exercise tool, allowing members to exercise by themselves using pre-programmed workout sessions. PRAMA can also be used for small group programs and for free workouts, helping personal trainers increase the demand for their services.
Pavigym has more than 48 years of experience in the industry and has worked with a number of leading health clubs, gyms, and hotel chains across the world in recent decades. The company specializes in producing interactive floors for the health club industry and helps sports centres design their fitness areas, optimize their space, and increase their member retention rate and profit.
Watch the interview with Paul Underberg to see PRAMA in action.