Pavigym 3.0: Complete Fitness Solution for Gyms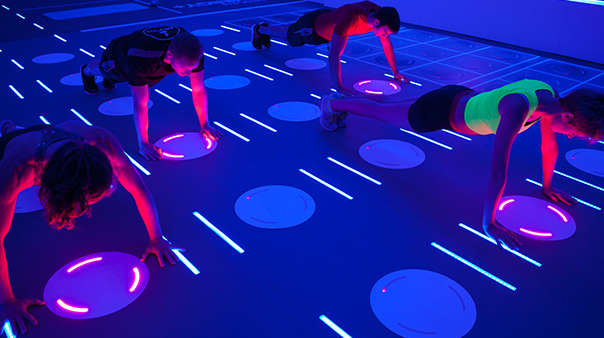 image: PAVIGYM
Pavigym 3.0 is an intelligent floor that uses interactive LED lights to transform any flooring into fitness equipment.
The system is based on the principles of functional training and doesn't just deliver a fun interactive workout, but also proven results. It was designed for use in gyms and fitness clubs, where it can offer a unique, addictive workout experience to members of all ages.
Trainers can control the LED lights by touch screen to design a varied range of training sessions and track the participants' progress. They can also use individual stations for competitions or customised workout sessions for members at different fitness levels.
The stations include Pavigym Sprint 3.0, Square 3.0, Vertical 3.0, and Combo 3.0. Sprint 3.0 is an advanced tool for reaction training, SAQ skills and interval training. Square 3.0 lets participants perform a wide range of exercises to improve speed, balance, coordination, agility, and postural control. Vertical 3.0 uses lights and symbols on the wall to provide users with an endless number of interactive workouts. Combo 3.0 combines Square 3.0 and Vertical 3.0 to increase workout intensity and challenge users' attention.
To learn more about Pavigym's intelligent flooring system and see it at work, watch the video.