Pavigym Organizes Master Trainers Convention
BY: FG Team
9 December 2013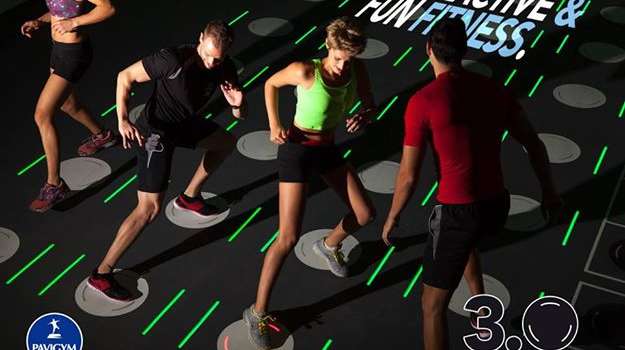 images: PAVIGYM
Pavigym invites you to the Master Trainers Convention in Oslo, Norway, on February 5, 2014.
Pavigym, a flooring company that specializes in the health club industry, has organized a convention to provide advanced training for their three products – the Pavigym 3.0, Pavigym Energy+ and Pavigym Functional Zone. Pavigym's interactive flooring products have been met with an enthusiastic response from the end users and the market at large, and the purpose of the upcoming convention in Oslo is to ensure that there are enough high quality Pavigym Master Trainers for these three products.
Pavigym provides fitness facilities and health clubs with equipment that comes with a one day training program, with a Pavigym Master Trainer explaining how to use the equipment and providing the education necessary to operate the interactive systems and to offer the end users the best possible experience at their club.
The Pavigym 3.0 is an intelligent interactive LED floor controlled by a touch screen, which makes it very easy for trainers to guide, create, and track the workout sessions, the music, and the lights. The 3.0 interactive floor provides a full body workout, including conditioning and functional training, in a colourful, engaging atmosphere created by the system's integrated LED lights. Those using the Pavigym 3.0 can improve their speed, balance, stability, and mobility while doing a series of fun exercises guided by a trainer.
The Pavigym Energy+ is a 12-month training program designed for metabolic conditioning, based on the high intensity interval training method. Users generally find the program entertaining and even addictive, and tend to keep going back to the gym to do it over again. The circuit-format 30-minute workout session relies on spatial references on the interactive floor, and covers a wide range of exercises and movements. Users at different levels (beginner, intermediate, and advanced) can train in the same session together. The benefits of the Energy+ program include improved cardiovascular resistance, coordination, balance, agility, precision, flexibility, strength, and speed.
The Pavigym Functional Zone is an interactive flooring system developed specifically for functional training, and it makes an attractive addition to any gym. The system allows a variety of personal workout and training sessions, with over 500 exercises to choose from based on performance level (beginner, intermediate, or advanced), condition, quality, and physique.
The Pavigym Master Trainer Convention will include a full day (9:30 to 18:00) of training, and attendees will be familiarized with the technical details of Pavigym's systems, design of the training sessions, structure and levels, group sizes, benefits and training outcomes, planning and preparation, different types of exercises, training guidelines and coaching skills, among other things. Each attendee will receive an MT convention participation certificate, manuals for the Pavigym 3.0, Energy+, and Functional Zone, and become part of Pavigym's Master Trainers community. 
Pavigym has more than 48 years of industry experience and has collaborated with some of the leading health club, gym, and hotel chains across the globe in the last two decades. The company is dedicated to improving, differentiating and personalizing sports and health centers and making them more profitable. They provide full customer service and develop projects from the design stage to installation and support.
Watch the video below to see some of Pavigym's interactive flooring systems at work.
Related news:
Pavigym Introduces Energy+, Three Point Zero, and Pavigym Mood
Pavigym a Proven Success with German Fitness Studio