Pavigym to Launch 3.0 Online Portal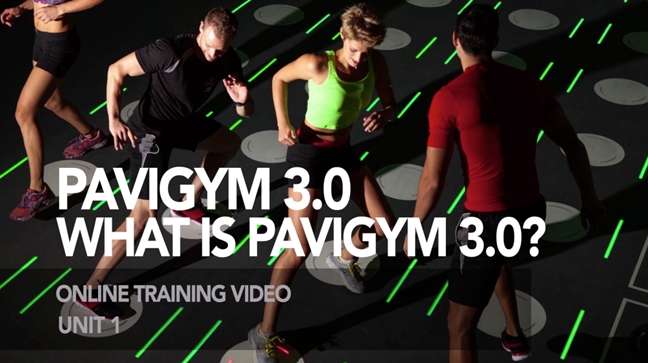 images: PAVIGYM
Pavigym has announced the launch of the Pavigym 3.0 online portal.
After launching portals for the Pavigym Functional Zone and Energy+, the company will do the same for Pavigym 3.0, the intelligent, interactive floor that uses LED lights and touch screen technology to make it easy for trainers to create their own classes and track participants' performance.
The Pavigym 3.0 online portal will be a comprehensive resource for trainers who have attended Pavigym's CEAT (Complete Education and Training) programs. The portal will provide them with all the content that was included in the training program, as well as instructions on using Pavigym 3.0 and the synapse app, allowing them to review various software modes available with the system at any time. The portal will also give trainers access to training sessions and other tools for their classes, along with video demos for different features available with the 3.0 software.
Pavigym 3.0 combines the principles of functional training with sensors, music and lights to deliver proven results and physical and mental enjoyment to gym goers. The interactive system offers a unique workout experience that stimulates participants' senses and motivates them to keep coming back for more. The different training programs include a varied range of workouts to improve users' strength, agility, reaction time, balance, coordination and cardiovascular fitness.
Trainers can use different training stations as stand-alone equipment or combine them to create circuit training workouts for small groups. The system makes it easy for them to create specific training sessions and induction tests or to organise competitions to make the workouts more fun and addictive. The interactive floor is suitable for users at all fitness levels and programs can easily be adapted to different skills and abilities.
The stations available with the Pavigym 3.0 are the Pavigym Sprint 3.0, Square 3.0, Vertical 3.0 and Combo 3.0. Sprint 3.0 is well suited for interval training, while Square 3.0 allows participants to select their own type of training and work out at their own level. The Vertical 3.0 station uses symbols and interactive lights to communicate with users, and Combo, as the name suggests, combines Square 3.0 and Vertical 3.0 to increase training intensity.
The Pavigym 3.0 portal, which launches soon, will initially be available only in English. Spanish, German and French versions will be available down the line.