PIQ Robot Delivers Comprehensive Performance Stats for Multiple Sports
BY: FG Team
23 November 2017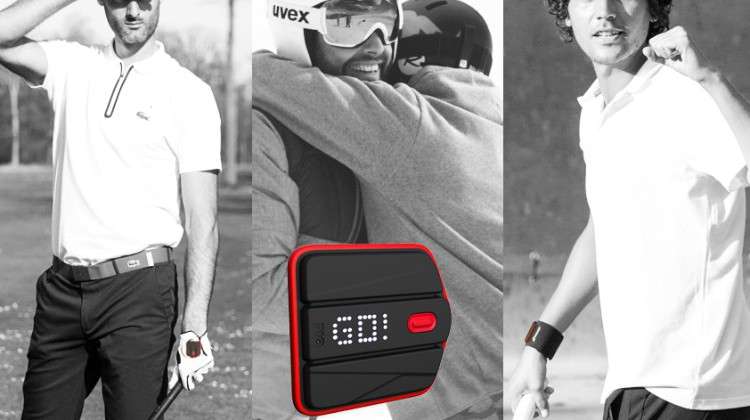 images: PIQ SPORT INTELLIGENCE
The PIQ Robot is a sophisticated sensor developed to measure a wide range of parameters in sports training.
The PIQ Robot is a powerful sensor with an impressive capacity for analyzing thousands of data points during training sessions. Developed for use in multiple sports, the wearable device makes it extremely easy for athletes to improve their speed, strength, accuracy and other skills. Based on GAIA, a self-learning giga processor with powerful analytics capabilities, it displays meaningful data on a LED screen without using a mobile phone.
The companion apps, developed in collaboration with several leading sports brands – Everlast (boxing), Mobitee (Golf), Babolat (tennis), North Kiteboarding (kiteboarding) and Rossignol (skiing) – allow users to post the images of their performance on social media and share their results and progress with others. For added motivation, users can check the PIQ Robot leaderboards after each training session to see how their results compare to those of other users.
The sensor can be used in different sports. The PIQ Robot Blue was developed specifically for boxing and is worn on the wrist during training. It can be used in sparring, shadow boxing, bag and mitt training. The sensor provides boxers with actionable data that helps them improve their punches. It recognizes different types of punches and tracks their speed, retraction time and G-force at impact, identifying areas that need improvement. The companion app, developed in collaboration with Everlast, processes and delivers all the training data on the user's mobile phone.
Attached to a golfer's glove, the PIQ Robot tracks the swing path, tempo and club head speed for every shot and serves as a range finder, shot-tracker and swing analyzer all in one. In tennis, the sensor tracks the stroke type, spin and speed to deliver comprehensive stats, including playing time, stroke analysis, types of strokes played and rates of strokes.
Kiteboarders can use the sensor to improve their jumps, as the device tracks height, hang time, rotation and G-force at landing for each jump. Skiers can attach the sensor to their boot and enjoy the benefits of performance data on angle, force, transition, speed and turn rate. The sensor measures motions and angles very accurately and can analyze a skier's carving style by the millisecond. It also has an integrated jump analyzer to provide users with data on airtime, rotations and G-force at landing for the occasional jump.
The PIQ Robot was created by PIQ Sport Intelligence, a French start-up specializing in developing connected technology for use in sports. The company won the ISPO Brandnew 2017 Award in the wearables category with the sensor at the 2017 ISPO Munich, held in early February. Watch the video below to see some of the data the sensor delivers to kiteboarders.