Playbike Turns Stationary Bike Workouts into Compelling Gaming Experiences
BY: FG Team
21 December 2017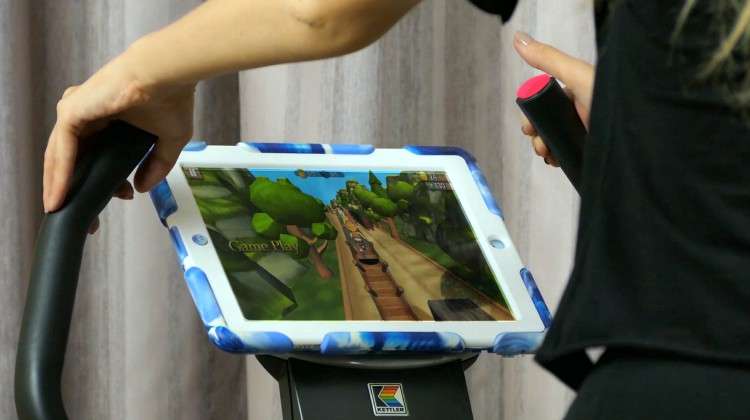 images: PLAYBIKE
Playbike is a new fitness solution developed to transform cardio training into a fun, interactive gaming experience.
Playbike is a new solution for cardio training developed to turn workouts on a stationary bike into an engaging interactive gaming experience. The fitness gadget uses a pedal motion sensor, buttons that are placed on the bike's handles, and games created specifically for the platform to transform exercise bikes into gaming machines.
To play, users can simply place the sensors on their bike, launch a game on their smartphone or tablet, and set a comfortable level of difficulty on the bike. Playbike allows them to interact with the game environment while exercising on their cardio machine by pressing the buttons on the handles and varying their pedalling rate. The sensors and buttons are easily attached to any kind of stationary bike. They track the user's pedalling rate and send the data directly to the game running on their mobile device.
Playbike was developed by a Russian team of specialists with a technical background as a tool to break the monotony of daily cardio routines and make training on an indoor exercise bike more compelling. It achieves this by combining this kind of exercise with mobile or tablet games for iOS and Android devices. Instead of just pedalling for extended periods of time, users can now focus on making progress in the game, reaching new levels and exploring the virtual worlds on their phone or tablet.
A Kickstarter campaign for Playbike will be launched in February 2018. Watch the video below to learn more about it.