Polar Club Brings Heart Rate Training with Real-Time Guidance to Fitness Clubs
BY: FG Team
25 January 2017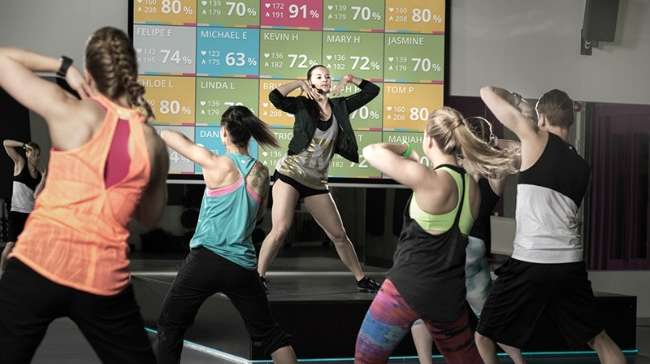 images: POLAR
Polar Club, a heart rate training solution developed for group fitness classes, allows instructors to provide real-time guidance and members to share their results with an online community.
Polar Club, a cloud-based heart rate training solution developed for fitness and health clubs, enables instructors to offer real-time feedback and guidance during classes to help their clients reach their fitness goals faster. The platform requires the use of a Polar H7 heart rate sensor, an iPad, a large screen, and the Polar Club app and web service. It allows instructors to manage, track and analyze the quality and quantity of group fitness classes, while providing both them and club members with an online community where they can share their results.
The Polar Club app provides instructors with live heart rate data from participants, making it easy for them to make real-time adjustments during training sessions, while participants are motivated with live animated rewards and encouraged to reach and stay within their targeted heart zones. Instructors can also use the app to sign up members, view scheduled classes, create new classes and view stats from recent sessions.
The Polar Club web service offers monthly reports with insights into, among other things, which class was the most popular, which one burned the most calories, and which club member trained the most. Members can use the web service to view and sign up for upcoming classes, see club announcements, and post on the club wall.
Club members can also use the Polar Flow ecosystem to track and analyze their progress via their personal accounts and training diary. They can use a Flow-compatible product to track their fitness goals outside of classes, to sync their workouts to Flow, and then give their instructors access to the data using Polar Flow for Coach, allowing instructors to create personalized training plans.
Launched in the spring of 2016, Polar Club was adopted by fitness clubs in more than 30 countries. The platform is easy to integrate because many members are already using Polar's heart rate monitors and the Polar H7 sensor is compatible with a lot of existing gym equipment.
Watch the video below to see the training experience with Polar Club.