Polar Introduces New RC3 Blue Cycling and Running GPS Watch
BY: FG Team
13 April 2014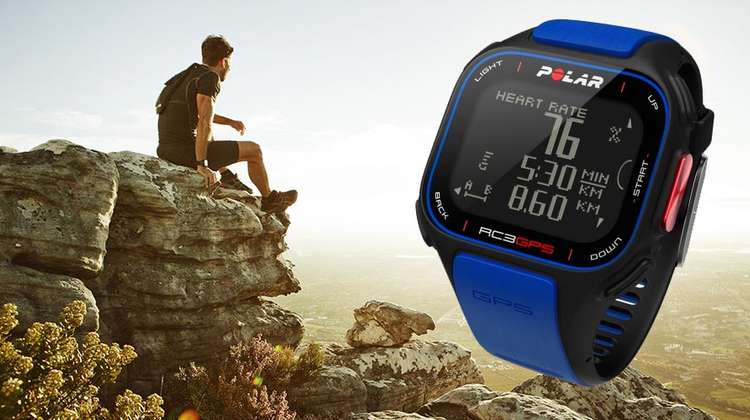 images: POLAR, TRIAGUIDE.COM
The Polar RC3 Blue is a new colour variation of the popular Polar GPS running and cycling watch.
The Polar RC3 Blue, a new colour option for the Polar RC3 GPS watches, is designed for cyclists and runners. The watch comes with a blue chest strap, which makes it unique as other chest straps usually come in black. Unlike the company's other popular model, the Polar V800, which was created for triathletes, the Polar RC3 Blue is not waterproof and therefore not really suitable for swimming or any other activities involving water. What cyclists and runners will no doubt appreciate, however, is the price of the RC3 model. The V800 costs $499, and the RC3 Blue is available for only about $240.
Rusty Squire, President of the Heart Rate Watch Company, explained in a release: "Polar RC3 Blue is a nice colour option and the watch is a nice alternative to the new Polar V800 for cyclists and runners because it is about half the price. This watch delivers great pace, heart rate, calories and distance data, along with post-exercise maps."
Squire, who tested the watch himself, had more positive things to say about the RC3 model. "I really liked this watch a lot when I tested it because it offers great heart rate data, five zones, smart coaching features, and pacing. For the price point at under $250, you will not find one other GPS watch on the market that matches it."
Polar specializes in innovative technologies designed to measure moderate-to-vigorous physical activity (MVPA) and heart rate. The company's heart rate monitors and sensors are used by joggers, runners, cyclists, and other athletes, but also by physical educators across the United States to evaluate their students' efforts and motivate them to exercise more.
The company has extensive experience in physiology, sports, and electronics and has been a leading innovator in the field of heart rate monitoring for over 35 years. The first Polar heart rate monitor was developed in 1982 and the company has been collaborating with sports medicine authorities and research institutions worldwide to analyse and develop new products to support exercise and rehabilitation. Today, Polar offers a comprehensive range of products designed to aid everything from sports training and physical therapy to weight management and exercise in elderly people.
To see some of the options available with the Polar RC3 GPS, watch the "Back to Start Challenge" video.