RideOn Introduces First True Augmented Reality Ski Goggles
BY: FG Team
23 January 2015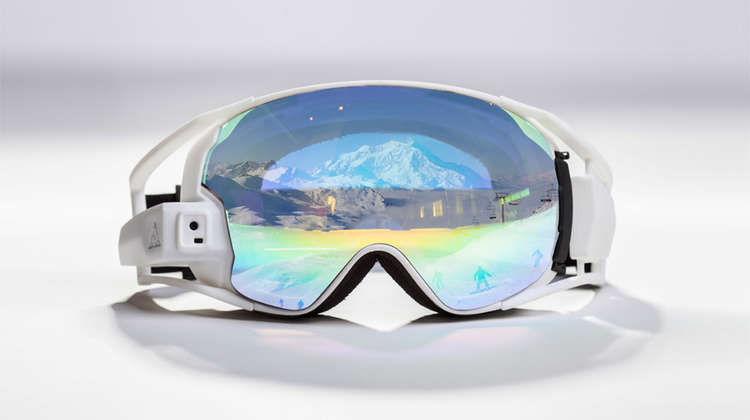 images: RIDEON
RideOn has launched an Indiegogo campaign for the world's first true augmented reality ski goggles for skiing and snowboarding.
Israel-based startup RideOn has launched a crowdfunding campaign for the first ever augmented reality (AR) ski goggles for skiing and snowboarding. RideOn goggles combine orientation sensors, network connectivity and a camera to deliver real-time features and a highly realistic experience of virtual slopes to snow sports enthusiasts. The see-through display projects layers of augmented reality as if they were right in front of the wearer, while the technology allows users to improve their skills, navigate the slopes, play ski games and interact with friends using audio and video.
The technology is completely hands-free. The goggles have an exciting, innovative user interface that gets activated when users stare at different points of interest, icons in the virtual sky, or their friends. Users interact with the display in front of them using only their sight.
RideOn uses patented Clear-Vu display technology, developed by the French company Optinvent, that allows a display three times larger than that offered by Google Glass to deliver a cutting edge augmented reality experience. The display itself is so sophisticated that it appears seamlessly integrated with the real world. It projects graphics and data focused to a distance of 15 feet, making the virtual setting feel like it is part of reality.
RideOn offers a variety of games and challenges on the virtual slopes, allowing users to chase a shadow of their favourite ski athlete and compete against their friends or themselves down the mountain. The technology makes it very easy for users to connect with friends, to call or message them, see their locations, or even throw virtual snowballs at them. Users can also record videos using RideOn's high-definition camera and post their rides on their social media accounts.
RideOn goggles are designed to work completely independently, but once they are shipped, the company will release a free mobile app to offer users additional features and options. The app will allow users to interact with virtual skiers in their vicinity and their friends on social networks, as well as to upload their videos and stats online.
For more details about the goggles, visit RideOn's page on Indiegogo.
Watch the video to see the experience the goggles offer.