Rugged Interactive Introduces the New Software tool - FitMakr Coach
BY: FG Team
17 November 2015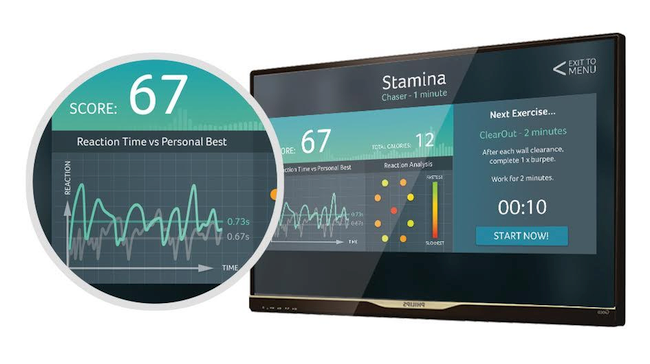 images: RUGGED INTERACTIVE
Rugged Interactive expanded its product range of their high-tech fitness products with the launch of its FitMakr Coach at LIW 2015 back in September.
Building on the company's existing range of interactive products, including the successful CardioWall, this new software tool has been designed to help users maximise their time in the gym and turn fitness into a rewarding and highly engaging experience.
By linking software driven exercises together on the CardioWall, FitMakr Coach gives users the option to concentrate on a High Intensity Interval Session (HIIT) or work on their reaction, stamina or balance. It allows a user to go through a proper warm up and cool down routine helping to avoid injury.
Simon Heap, Founder and Creative Director, Rugged Interactive, said:
"We are continually aiming to create new and stimulating products for our users to improve their fitness. We are very excited about FitMakr Coach®, which we have developed in response to growing demand from our customers."
To see FitMakr Coach in action, watch the video below: