Table Tennis Trainer Turns Ping Pong Table into Interactive Gaming Interface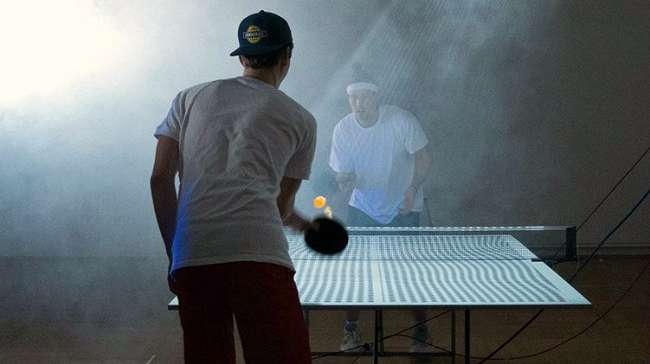 images: TABLE TENNIS TRAINER
The Table Tennis Trainer is a sophisticated platform that uses augmented reality to turn the ping pong table into an interactive surface that tracks the game and displays targets and players' statistics in real time.
The Table Tennis Trainer (T-T-T) is an innovative training technology that combines table tennis with visual displays to bring a fun, artistic dimension to the sport. The interactive ping pong table uses augmented reality technology to track each play, display targets and statistics, and deliver data visualizations in real time, transforming training and making it more immersive and engaging for players.
Using a high end projector positioned above the table and sensors placed underneath, the platform challenges players to hit targets that appear on the surface of the table as accurately as they can to improve their skills. Target size can be adjusted to match different levels of skill. The tracking technology can cope with the fastest smash balls and the projectors are bright enough for most indoor environments.
The platform's tracing mode offers players visualizations of ball movements, turning each game set into an aesthetic display and allowing players to see key information about the game. The table collects data on the high scores, including speed, spin and gameplay, providing players with high score lists with their names.
The Table Tennis Trainer goes far beyond the classic 21 points game, offering multiplayer options, interactive storytelling experiences, tactical gameplay, beer pong, a training calendar and a number of other fun features.
The trainer was developed by Thomas Mayer, a student at the Schwäbisch Gmünd University of Applied Sciences in Germany, as part of his bachelor thesis project. It is still in development, but it is available worldwide as an interactive game installation. It requires a space at least 6.5 by 4.5 m in size, with a ceiling height between 3 and 5 m. The table can be set up for exhibitions, parties, festivals and other types of private and public events. Watch the video below to see the experience that it offers.