The Sufferfest Challenges Cyclists and Triathletes to Train Smarter
BY: FG Team
6 December 2017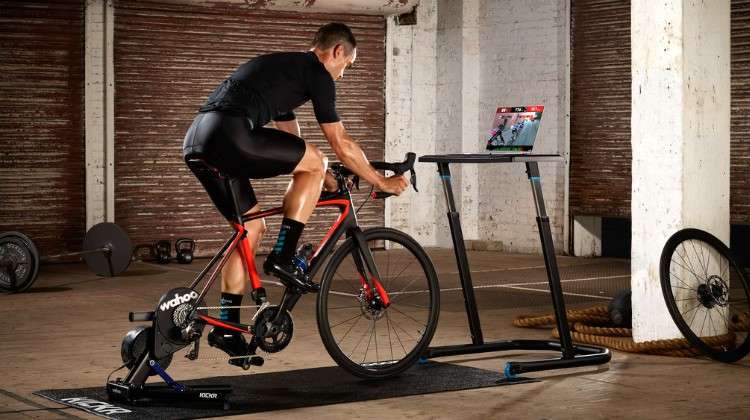 images: THE SUFFERFEST
The Sufferfest is a comprehensive training app that provides cyclists and endurance athletes with a versatile range of cycling, running and triathlon workouts to help them reach their goals faster.
The Sufferfest, an advanced training app developed specifically for cyclists and triathletes, offers a comprehensive range of workouts and training programs to guide users toward their personal fitness targets. The app comes with more than 45 structured running, cycling and triathlon workouts, a yoga program for cyclists, a 10-week mental training program and a number of free training plans. It also allows users to take a fitness test to analyze their performance and set new training goals.
The Sufferfest can be used with a range of trainers, including spin bikes, turbo trainers, and rollers, as well as with other Bluetooth 4.0 and ANT+ devices, such as power meters and heart rate monitors. The workouts available with the app were designed by elite coaches and sports scientists to help users train smarter and more effectively, and to reach their goals faster. These are the same interval workouts used by Olympic athletes and Tour de France riders. They deliver maximum benefit with minimum time and target a wide range of skills, including endurance, climbing, speed, and efficiency. They also offer a number of different training options, including race simulation and time trialling.
Users can simply connect their smart trainer to begin the workouts. The app allows them to track their cadence, heart rate and power data and provides them with detailed heart rate and peak power statistics. The revolutionary Four-Dimensional Power (4DP)™ profiling system tracks users' neuromuscular power (NM), anaerobic capacity (AC), maximal aerobic (MAP) and functional threshold power (FTP) to assess their performance and personalize their goals.
Developed by an established maker of indoor cycling videos, the Sufferfest features exclusive footage from some of the world's biggest races, including Tour de France, the Spring Classics and the Giro d'Italia. The app puts users right in the middle of the action. To make training even more exciting, each workout has its own storyline, with thrilling showdowns, recurring characters, arch rivals, and suspenseful finishes, and comes with a killer soundtrack to complement the action.
The Sufferfest training platform can be used at home or in one of the licensed Sufferlandrian Embassies around the world. Watch the video below to learn more about the Sufferfest 4DP system.