Valencell Develops Advanced Biometric Sensors for Fitness, Health and Gaming Wearables
BY: FG Team
16 November 2016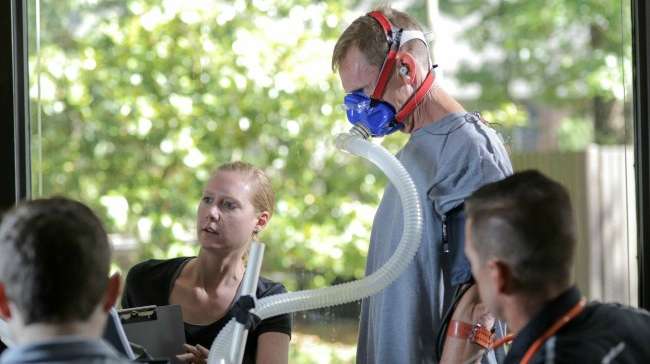 images: VALENCELL
Valencell develops biometric sensor systems for a diverse range of applications in wearable fitness, health and gaming products.
Valencell's develops the most accurate biometric sensors designed for use in fitness, health and gaming wearables, including smartwatches, armbands, wristbands and earbuds. The PerformTek sensors integrate seamlessly into any wearable device and use Active Signal Characterization technology, which enables highly accurate biometrics, even during vigorous exercise. The sensors can measure even weak blood flow signals during extreme physical activity, which is made possible by an ultra-miniaturized optomechanical sensor module that includes an optical detector, an optical emitter, an accelerometer and specialized optomechanics. Valencell's sensors offer the only continuous heart rate monitoring technology proven accurate during any kind of activity in any environment.
The devices that use PerformTek technology can measure continuous heart rate, blood pressure, R-R interval, energy expenditure, V02 max, cardiac efficiency, respiration rate, speed, distance travelled, metabolic rate, and other biometrics. The data collected by the sensors can give athletes and fitness aficionados a huge advantage, as it enables them to make their training more efficient and dynamically adjust workouts using personalized biometric feedback.
Access to real-time biometric data also enables users to monitor their health, empowering them to make better decisions in their daily lives and helping them manage ongoing health problems, such as those associated with hypertension or diabetes.
The sensors also have a versatile range of applications in gaming, as advanced biometric input can be used to enhance active games, as well as to control specific actions within the games themselves. Heart rate, breath and other biometric data can be used as a control measure while simultaneously collecting data for health assessment in the background.
Products powered by Valencell technology include LG HeartRate Earphones, the Sony Smart B-Trainer, the Scosche Rhythm + wearable heart rate monitor, the Atlas Wristband, BioConnected exercise earphones, Kuaiwear multi-sport headphones, the Tigra Sport fitness sensor, and the irivierON personal trainer.
At the 2016 CES, Valencell demoed a new wristband designed for gaming applications. The wristband measures controlled breathing which, in turn, controls game play. Watch the video below to learn more about it from Steven LeBoeuf, Valencell co-founder and President.
Based in Raleigh, North Carolina, Valencell is dedicated to developing accurate wearables for all activities and applications in all conditions to provide people with insights into their health and enable them to live healthier lives. The company's technology currently powers more biometric wearable devices than any other company in the world.