Virtual 360 Fit Delivers VR Training Experience for Gyms
BY: FG Team
23 January 2018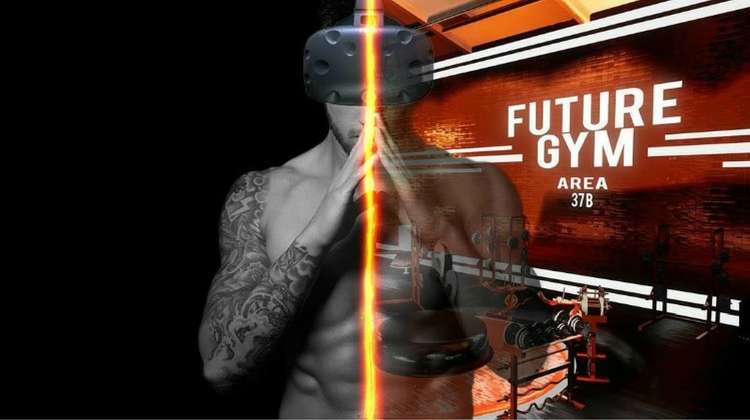 images: VIRTUAL 360 FIT
Virtual 360 Fit combines technology and sports to deliver an immersive virtual reality solution for gym training.
Virtual 360 Fit offers an innovative training tool developed for gyms and fitness clubs that combines virtual reality technology with sports to deliver an immersive training experience for gym goers. The Training Worlds platform offers a wide range of elements that engage users in virtual worlds and provides a variety of stimuli to keep users' minds off the physical effort and motivate them to train harder.
Virtual 360 Fit has also created 20-minute training sessions in collaboration with electrostimulation systems developer EMS Revolution. These allow users to put on their VR headset and an EMS Revolution electrofitness suit to dramatically enhance their training experience.
The platform makes it possible for gym operators to set up a virtual corner in their facility to offer their members more variety in training. It serves as a personal trainer and invites users to discover virtual environments that will inspire their best performance. The software challenges users to perform various functional workouts and technical exercises in 360° virtual environments where they can interact with various elements of the digital worlds. Users can, for instance, train on top of a skyscraper or in the Siberian mountains and test themselves with different levels of difficulty. For an optimal training experience, the platform uses biotechnology to track users' heart rate parameters and calorie expenditure.
Virtual 360 Fit is a Spanish developer of fitness and sports solutions that bring together sports and VR environments to deliver workout tools that enhance the training experience. The company is currently developing a circuit training solution that will take users on a virtual adventure in which they have to overcome various challenges to reach new levels. Also coming soon is the world's first virtual gym, which will transform the training environment into a real world simulation to immerse users in a unique virtual experience of training outdoors. The technology will combine binaural sounds and physical elements to transport users to spectacular locations around the world.
The training platform is available for pre-ordering. Watch the video below to learn more about it.