XRKade: Canada's First Interactive Fitness and Exergaming Zone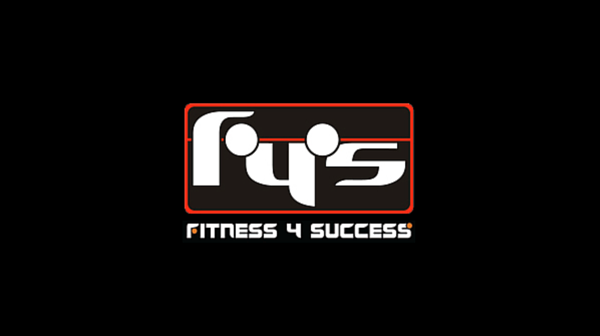 images: FITNESS 4 SUCCESS
XRKade is an interactive fitness room located at the Fitness for Success facility, Canada's first interactive fitness and exergaming centre.
The centre is dedicated to using innovative technologies to make exercise more fun and integrating them with traditional fitness to combat inactivity and obesity, and to reduce the incidence of Type 2 diabetes among Canadians.
Located in Vaughan, Ontario, the facility aims to promote healthy, active lifestyles among young people in particular by utilizing new video-based technologies to motivate and guide them to invest in their physical well-being and health. The interactive fitness solutions available at the centre challenge participants to dance, run, jump, punch and kick to get high scores, while the group training programs designed both for children and adults make it easier and more enjoyable for them to achieve their fitness goals.
The products available at XRKade include a range of popular fitness solutions, such as the Lightspace Floor and Wall, the XAVIX Dash and XAVIX Boxing, DanceDanceRevolution (DDR), the Fitlight Trainer, Expresso interactive bikes, and the Makoto Arena. The Lightspace solutions use coloured tiles that light up in different patterns to challenge participants to turn them off to score points. The XAVIX Dash tests players' speed as they run rapidly in place or fight ninjas and dodge hurdles, while XAVIX Boxing challenges them to punch a target as many times as they can in a short period of time.
DDR allows participants to engage in fun, dynamic single-player or multi-player dance games, while the Fitlight Trainer offers an infinite range of activities with interactive coloured lights that can be arranged in limitless ways. Expresso interactive bikes let participants compete on a virtual speedway course, or chase dragons and collect coins, while the Makoto Arena pits them between three towers and challenges them to respond to lights as quickly and as accurately as they can to score points.
XRKade also offers interactive snowboarding, which tests players' balance as they race each other down virtual slopes, as well as three popular solutions from Fit Interactive that challenge players' reaction time and endurance: 3Kick, Heavy Ball and JumpQ. 3Kick requires participants to kick or punch nine pads as these light up, the JumpQ uses lights to command players to jump very quickly in different directions, and the Heavy Ball rewards them with points for repeatedly picking up a medicine ball and dropping it down a tube that lights up.
Fitness for Success runs a number of programs for different age groups. These include interactive fitness for kids after school, educational field trips for elementary and high school students, and in-school field trip programs, designed to supplement the PE curriculum with specialized portable equipment. The day camps offer a combination of sports, fitness, nutrition and technology programming to motivate kids to move and have fun while developing strength, coordination, balance and flexibility. The programs for adults include interactive group fitness, 30-minute workouts and Zumba.
The centre also offers cognitive enhancement programs for people with Autism Spectrum Disorder and other other developmental challenges, as well as different anti-obesity fitness programs, nutrition counseling, and sports performance training. All the programs available at the facility are designed to motivate people to lead more active lives and achieve measurable results.
In addition to the fitness and health programs, the interactive games available in the XRKade room can be used for parties and events, including birthdays, celebrations, team parties, corporate socials and school visits. The expert staff at the facility helps provide an unmatched party experience using a variety of exciting games that challenge guests to work together and compete while delivering loads of fun.
For more information please visit www.f4s.ca