CardioWall Helps Children with Autism Improve Coordination and Problem-Solving Skills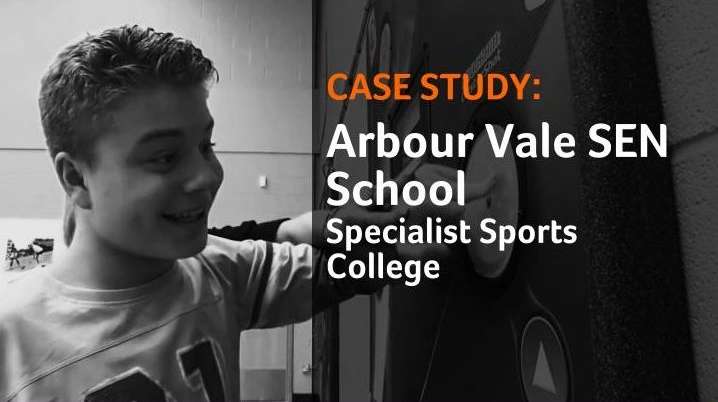 images: RUGGED INTERACTIVE
The CardioWall has helped students with Autistic Spectrum Disorder (ASD) at Arbour Vale Specialist Sports College in Berkshire improve their coordination, problem-solving skills and motivation.
CardioWall, the interactive fitness wall developed by Rugged Interactive, has a wide range of proven benefits for children and adolescents with Autistic Spectrum Disorder, helping them improve motivation and coordination and develop problem-solving skills. A case study conducted at Arbour Vale Specialist Sports College in the UK in 2013 revealed that the versatile fitness and rehabilitation tool encourages young people with special needs to be more independent in addition to developing their physical and cognitive skills.
The CardioWall uses multi-coloured LED pods to challenge users' balance, flexibility, mental alertness, peripheral vision, reach and reaction time while simultaneously offering a fun, innovative way to train. The fitness wall is equally useful in physical rehabilitation programs as it is in sports training, and equally suitable for professional athletes as it is to wheelchair users.
Arbour Vale, a special education needs and disabilities school in Slough, Berkshire, caters to children aged 4 to 18. The school installed a pair of interactive wall panels to create new exercise routines, activities and games for its students, and to provide them with an efficient training tool that would help them perform different actions with more consistent control and accuracy. The school's additional goals in installing the twin CardioWalls included developing students' social skills, including teamwork, turn taking and listening.
The educators used CardioWall's ClearOut program with two groups of secondary school-aged children with autism. The program challenges users to turn off the coloured lights within a given time period to score points, and requires good coordination, motivation and problem-solving skills. The children who used the CardioWall improved their coordination in the non-dominant hand over time as well as their hand-eye coordination. The fitness wall engaged their attention and focus to the point where they required little to no guidance from adults to participate in the activities.
The key physical benefits of using the CardioWall with Arbour Vale students included improved balance, coordination, control and accuracy. In addition to developing the students' social skills, the fitness wall had a variety of educational benefits, including stimulating personal progression, building confidence and independent engagement in learning, and encouraging a methodical learning approach, which is preferred for students with ASD.
To learn more about the Arbour Vale case study, watch the video.