Arab Health 2015 Returns to Dubai in January
BY: FG Team
28 December 2014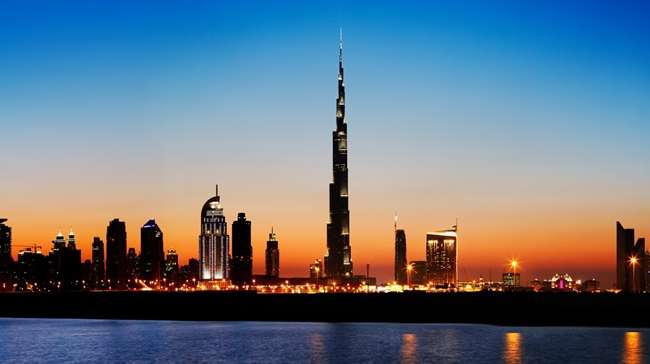 images: ARAB HEALTH
Arab Health 2015, the leading trade fair for the healthcare sector in the Middle East, will be held in Dubai, UAE from January 26 to 29.
The 2015 Arab Health Exhibition and Congress, the largest healthcare expo in the Middle East, will be held at the Dubai International Convention and Exhibition Centre in Dubai, UAE from January 26 to 29. The annual expo provides a platform for regional and international healthcare institutions, organisations and professionals to present their latest products and services, and to get valuable insights into the latest trends and innovations that improve the quality and efficiency in the delivery of healthcare.
The 2014 Arab Health had a record number of product launches, with many international companies presenting their latest solutions that use automated processes and e-health. More than 3,900 companies from 63 countries presented their products to an estimated 85,000 visitors. Additionally, the expo hosted 19 healthcare conferences with 9,000 delegates participating.
Arab Health 2015 will welcome some of the leading brands in healthcare technology, including h/p/cosmos sports & medical, Siemens AG Healthcare, Tyromotion, zebris Medical, Zeiss Medical Technology, Tanita Health Equipment, InBody and Philips Healthcare.
Every year, the expo rewards and celebrates the outstanding innovations, achievements and institutions that promote growth and development of the healthcare industry in the region. The winners of the 2015 Arab Health Innovation & Achievement Awards will be announced at a ceremony at the Dubai World Trade Centre on January 27.
Arab Health 2015 will introduce a new free Dealers and Distributors Lounge and Wall to offer industry professionals an exclusive networking lounge where they can connect with exhibitors, clients and colleagues. The Future of Surgery Centre, which will also be introduced for the first time at the 2015 event, will offer top healthcare specialists a designated area to conduct training sessions with the latest devices and technologies.
The Arab Health Congress 2015, which runs concurrently with the expo, will host a total of 18 conferences, including the Big Data Conference, Biomedical Engineering Forum, Cardiovascular Disease and Intervention Conference, Diabetes Conference, Leaders in Healthcare Conference, Public Health Conference, and the MEDLAB Congress. The MEDLAB Congress will host six conference tracks and welcome 5,000 delegates to provide insights into the latest developments in diagnostics.
Arab Health Exhibition and Congress is organised by Informa Life Sciences Exhibitions, a division of Informa Exhibitions that runs more than 100 conferences and 21 exhibitions for the Middle Eastern, Asian and African markets.