Health 2.0 Europe Returns to London Next Week
BY: FG Team
6 November 2014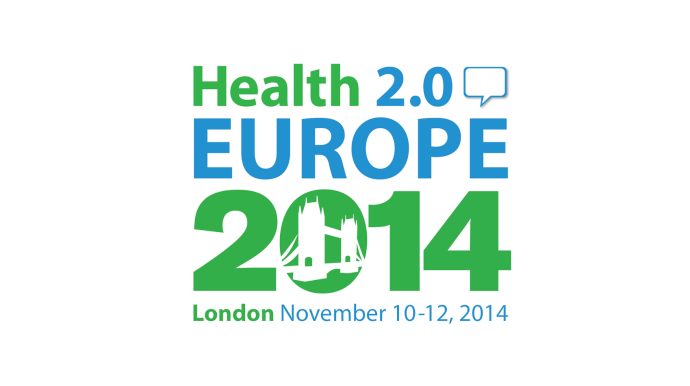 images: HEALTH 2.0; HEALTH 2.0 EUROPE, FACEBOOK
The 2014 Health 2.0 Europe conference will be held in London from November 10 to 12.
The 5th annual Health 2.0 Europe conference, which runs from November 10 to 12, will bring together leading experts in the field of modern medicine and health technologies to deliver new insights into the latest developments and innovations in the health industry. The conference will be held at the Mermaid Conference & Events Centre in London.
The 2014 edition of Health 2.0 Europe will begin with an opening address from Matthew Holt, Health 2.0 Co-chairman, and Pascal Lardier, International Director, who will talk about the advancements in the health care industry across Europe. Dr. Kemal Malik, the Board Member responsible for Innovation at Bayer, will deliver the opening keynote, which will focus on health 2.0 technologies and the ways in which they are changing modern medicine.
New technologies, telehealth and innovative solutions that provide opportunities for more integrated care will be covered in a session moderated by Matthew Holt, with several international speakers participating. In another keynote, Tim Kelsey, National Director for Patient and Information at NHS England, will discuss the various uses of technology and data to improve outcomes for patients by transforming the quality and costs of health services, and giving patients more control over their health.
Pascal Lardier will moderate a panel on providers prescribing disease management apps to patients. The session will explore ways to guide prescribers and users to finding the best solutions for their needs in a rapidly growing consumer app marketplace.
Wearable health technologies will be discussed by several international speakers at a session exploring devices that capture data about wearers' heart rate and skin temperature among other stats. The panel will touch on the convergence between consumer wearables that are approaching medical grades and medical devices that are becoming more wearable.
Fitness, sleep and food trackers as well as other new technologies designed to support wellness and healthier living will be the main topic of a panel moderated by Christian Lindhold of KoruLab, while a session on regional strategies to accelerate adoption of Health 2.0 will explore the barriers to the adoption and ways to break through them. GET, a European project launched to support eHealth SMEs and entrepreneurs, will hold a brief presentation to update participants on project activities and opportunities.
Other topics at the conference will include virtual rehab tools and innovative technologies to support healthy aging, mobile apps designed to help people manage their health, and technologies developed to track behavioral disorders in children and create good habits early on.
Health 2.0 Europe participants will also get plenty of opportunities to network with other delegates at cocktail receptions and network, lunch and refreshment breaks.
The Health 2.0 Conference, launched in 2007, promotes and showcases new technologies that assist in health care. The conference brings a new approach with compelling sessions and panels, lots of product demonstrations, and previews of the best health technologies worldwide. The main conference is held in the Bay Area every autumn, and annual events are hosted in Europe, India and Latin America.