MEDICA 2014: Report
BY: FG Team
25 November 2014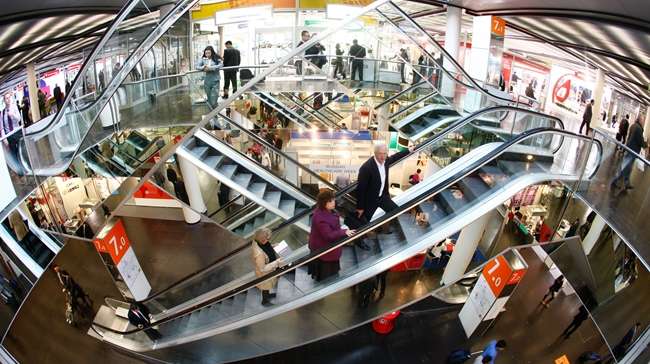 images: MEDICA.DE
MEDICA 2014, the world's largest medical trade show, was held in Düsseldorf, Germany from November 12 to 15.
MEDICA 2014, held from November 12 to 15 at Messe Düsseldorf in Düsseldorf, Germany, drew a high number of medical device technology providers and suppliers, who benefitted considerably from the strong international response at this year's event. The world's leading trade fair for medical suppliers welcomed a total of 4,831 exhibitors, while COMPAMED, which ran concurrently with MEDICA, drew 724 companies who showcased their latest products, services and innovative technologies.
MEDICA 2014 recorded almost 130,000 visitors, including some 84,000 international visitors who travelled from about 120 countries to see the latest innovations and solutions for high-quality and affordable healthcare. More than 70 percent of the visitors at this year's trade fair had a say in purchasing decisions or were directly involved in purchasing, and another 10 percent were involved as consultants.
The companies that exhibited their products at the 2014 MEDICA included zebris Medical, h/p/cosmos sports & medical, Hitachi Medical Systems Europe Holding, Hocoma, Carl Zeiss Meditec, iHealth Lab, InBody, Samsung Electronics/ Health Medical Equipment, Sony Europe, Microsoft Deutschland, and many others.
The MEDICA Education Conference, organised by the German Society for Internal Medicine (DGIM), was held for the first time and offered a variety of programs for attendees. The conference hosted 280 events with 350 speakers discussing the link between science and medical technology. This year's DiMiMED, the International Conference on Disaster and Military Medicine, welcomed representatives from the armed forces of more than 20 countries, providing them with a platform to exchange experiences and network with medical technology suppliers.
The MEDICA Medicine + Sports Conference offered insights into the latest sports medicine and performance methods and technologies. A number of experts in sports and preventive medicine discussed situations physicians regularly face and sports programs that address the lack of exercise in children.
The inaugural MEDICA Physio Conference featured topics including pain management, prevention, weight training for seniors, and medical fitness training programs that improve patient loyalty and adherence.
COMPAMED 2014, the leading international event for suppliers to the medical manufacturing sector, hosted more than 700 exhibitors for the first time. Companies and research institutes presented their latest solutions to an audience of just under 17,000 visitors.
MEDICA and COMPAMED will return to Düsseldorf from November 16 to 19, 2015.
Related news:
MEDICA 2014 Coming in November
Hocoma Unveils New Rehabilitation Equipment at Medica 2013
MEDICA: The World's Largest Medical Trade Show