Medical Fair India Coming to New Delhi in March
BY: FG Team
18 January 2015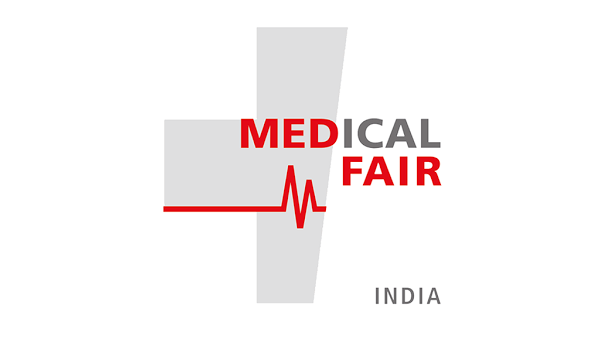 images: MEDICAL FAIR INDIA
The Medical Fair India 2015 will be held at New Delhi's largest exhibition centre from March 21 to 23.
Medical Fair India, the country's leading trade fair for hospitals, health centres and clinics, will be held at the Pragati Maidan Exhibition Centre in New Delhi from March 21 to 23. The annual trade show will bring together healthcare experts, exhibitors, industry professionals and entrepreneurs for three days of conferences, seminars, product presentations, and networking opportunities.
The 2014 event, held in Mumbai in March, was attended by 8,013 registered trade visitors and 443 exhibitors, establishing the trade fair's position as the number one event for the health and medical market in India. The event featured a variety of innovative products from around the world that specifically targeted the local market. The product categories included medical technology, hospital, health centre and clinic equipment, rehabilitation devices, and equipment for pharmacies and dispensaries.
The conference program at the 2015 Medical Fair India will include a series of workshops and forums, providing industry professionals with a unique opportunity for in-depth exchange of experience and knowledge. Companies will present their latest products to a wide audience of trade visitors, including hospital decision makers, medical professionals, retailers and distributors.
The 2015 trade fair will introduce a new segment, Hospital Infrastructure, to expand the scope of the event and appeal to new trade visitors and target groups. This year, the Medical Fair will not only feature medical products and technologies designed for clinical applications, but also all products required to build, furnish and operate hospitals, clinics and health centres. The event will also host a conference on Hospital Infrastructure to complement the product presentations.
Medical Fair India is organised by Messe Düsseldorf GmbH and Messe Düsseldorf India Pvt. Ltd., and supported by several international associations and local government bodies, including the Association of Diagnostics Manufacturers of India and the Medical Surgical and Healthcare Industry Trade Association (MSAHITA). Other partners include the Association of British Healthcare Industries (ABHI), the China Chamber of Commerce for Import & Export of Medicines and Health Products, the Korea Medical Devices Industrial Cooperative Association, the German Electrical and Electronic Manufacturers' Association, the Indian Association of Physical Medicine and Rehabilitation, the Indian Association of Sports Medicine, and the Association of Healthcare Providers of India.
The Medical Fair India is held alternately in Mumbai and New Delhi every year. The 21st annual trade fair will welcome trade visitors in Halls 11, 12 and 12A of the Pragati Maidan Exhibition Centre.