Child Care Centre Offers Interactive Learning with EyePlay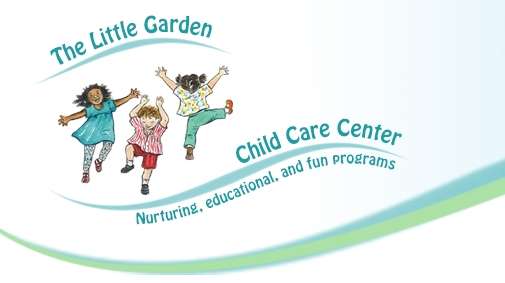 images: EYEPLAY, THE LITTLE GARDEN CHILD CARE CENTRE
A child care centre in New York recently installed an EyePlay to help children develop balance, coordination and gross motor skills, and to acquire new knowledge while socializing and having fun.
The Little Garden Child Care Center in Mount Kisco, New York, has installed an EyePlay interactive system to help children develop gross motor skills and improve balance and coordination through active play. The centre offers care for children under the age of five and for those aged 5 to 12 before and after school. One of the centre's goals is to use the EyePlay system to inspire creativity in children, which is something the EyePlay system can help with.
EyePlay is a virtual indoor playground that displays colourful images and graphics onto floors or walls and allows users to interact with them. The interactive games that come with the virtual playground range from active games like soccer to fun activities like popping balloons and playing a giant piano. There are around 30 active and educational games available with the system that can provide hours of safe play for children and adults. Created by EyeClick, the EyePlay interactive system is widely used as an entertainment solution in malls, museums, restaurants and family entertainment centres worldwide. It is very simple and intuitive to use and can captivate children's attention and motivate them to move, jump, run, and interact with each other.
Beatrice Santora, owner of the Little Garden Child Care Center, was initially interested in EyePlay because the system is known to encourage active play and motivate children to keep moving. After discovering that EyePlay also delivers educational content, she became even more enthusiastic about adding it to the centre. "Ultimately, I would love for children to be able to associate learning and exercising with fun and adventure – through EyePlay," she said.
The active games available with the EyePlay system offer a wide spectrum of educational content and themes, ranging from geography, astronomy and math to anatomy, nutrition, animal facts, and letter and number recognition. This is very much in line with the child care centre's philosophy of learning through play.
The children at the Little Garden Child Care Center find the system very entertaining and it has become a major part of their daily activities. Santora explained, "So far, EyePlay has been able to engage even the most reserved children – when the screen projects on the floor, it is hard for anyone to stand still. EyePlay has been a huge success with the children."
EyePlay has additional advantages that make the system suitable for use in child care centres. For one, the games do not require touching, which means that germs cannot be transmitted through the use of the system. For another, EyePlay is popular among the parents too, who can enjoy watching their kids learn new things, stay physically active, socialize with other children, and have fun. Santora said, "Not only are parents able to see their child actively developing their gross motor skills and coordination, but the excitement and overall energy that fills the room never goes unnoticed. We are excited to show parents just how much their child is able to learn through the educational subject matter in EyePlay for Education."
Source: PRWeb