HUMAC Balance System Offers Balance Board Games for Sports Training and Therapy
BY: FG Team
27 March 2017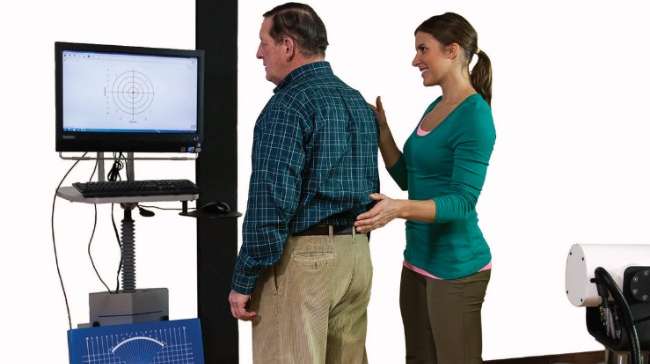 images: COMPUTER SPORTS MEDICINE
The HUMAC Balance System uses a balance board and balance training software to deliver a powerful computerized balance system for sports training, fall prevention and physical therapy.
The HUMAC Balance System, an advanced balance training and measurement system developed by Computer Sports Medicine Inc. (CSMi), combines the HUMAC Balance Board with the HUMAC Balance Software to offer a powerful training tool for sports training, fall prevention and therapy. The platform offers a wide range of training and measurement routines, including weight bearing, random motion, centre of pressure, limits of stability and roadway. These can be used to train patients recovering from trauma or surgery, as well as those with orthopedic, neurological and vestibular disorders. The training system is also an effective tool for training seniors and other people who are at risk of falls.
The HUMAC Balance Software offers a number of interactive games, including Tilt Board, Flight and Down Hill Skier, to make physical therapy more engaging and challenge patients with balance games to improve their proprioception, weight bearing tolerance, strength and overall function. The software uses standard balance and weight bearing tests and reports to provide therapists with a simple program that delivers the key performance data. At the same time, it enhances patients' experience during training, allowing them to monitor their performance and progress using real-time visual biofeedback displays.
The HUMAC Balance System offers various reporting options with objective, informative data to provide clinicians with insights into the patients' progress. These include the Limits of Stability (LOS) Report, the Mobility Report, and the Modified Clinical Test of Sensory Organization and Balance (mCTSIB), which is used for baseline and follow-up concussion testing.
The HUMAC Balance System comes with the HUMAC Balance Board, HUMAC Balance Software and a user manual. It works with any PC running Windows XP, Windows 7, or Windows 8 and can also be used with Macintosh computers running a Windows emulation program.
Based in Stoughton, Massachusetts, Computer Sports Medicine Inc. (CSMi) specializes in developing and manufacturing computer-based solutions for training, measurement and documentation, designed for use in the fields of exercise science, athletic training and physical therapy. The company's products are used in the healthcare sector, research facilities, industrial sites, schools and training rooms in more than 30 countries worldwide.