Intendu Brain Trainer Enhances Cognitive Function Through Motion Games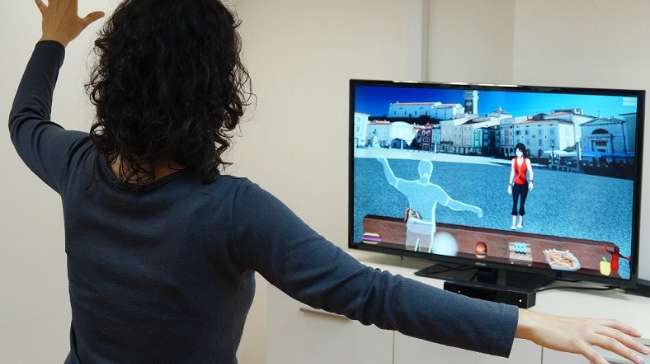 image: INTENDU
Intendu is a functional brain trainer that uses interactive motion games to help people with brain impairment improve their cognitive function.
The Intendu Brain Trainer is the first adaptive, motion-interactive brain training solution designed to address the needs of people suffering from brain dysfunctions or cognitive decline. The trainer combines interactive games with motion tracking and advanced analytics to help users improve a range of cognitive skills. It can be used by people with different brain-related conditions, including stroke, traumatic brain injury, dementia, mild cognitive impairment (MCI), and various neurological and mental diseases.
Intendu uses a motion-controlled 3D video camera that can be connected to a TV or screen and software that delivers brain and body cognitive training. The adaptive therapeutic exercises are delivered through fun motion-based games that patients can play in the comfort of their home.
The Intendu trainer uses engaging real-life scenarios to combine cognitive training with physical exercises in order to improve the brain's recovery potential. It was developed to provide people with brain impairment with easy access to therapeutic exercises that help boost their cognitive performance and enhance neuroplasticity. The specific skills targeted by the trainer include shifting, planning, sustained and divided attention, response inhibition, behavioral control, decision making, self-initiation and working memory.
The training programs available with Intendu use biofeedback to dynamically adapt themselves to the user in real time, optimizing various parameters such as pace and challenge to the user's abilities, performance and rehabilitation needs. The games do not use specific difficulty levels, but adapt to each user individually to optimize the training. The platform currently includes 15 games and new ones are added all the time. Each game challenges several different functions.
The Intendu Brain Trainer was developed by Intendu Ltd., a digital health company specializing in creating innovative cognitive training video games for enhancing functional cognitive skills in people suffering from brain disorders. Intendu is dedicated to developing solutions that improve cognitive rehabilitation both at home and in clinical settings. The company's interdisciplinary team of developers includes experts in cognitive training, neuroscience, occupational therapy, gaming and computer science.
The Intendu trainer is used by rehabilitation centres, hospitals and individual users worldwide. Learn more about it in the video below.