Interactive Metronome Uses Rhythm and Games to Enhance Cognitive and Motor Skills
BY: FG Team
31 March 2017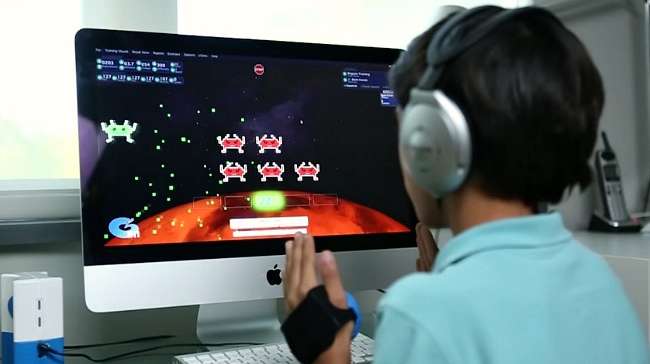 images: INTERACTIVE METRONOME
The Interactive Metronome is an evidence-based tool developed to help children with learning and developmental disorders and adults with neurological conditions improve a range of cognitive and motor skills.
The Interactive Metronome is a biometric tool designed to measure and improve human timing using a steady metronome beat. It is a unique assessment and training solution that improves the brain's ability to synchronize thought and movement through rhythm and repetition. Developed to improve neurological timing, or timing in the brain, the tool is particularly beneficial to children with learning or developmental disorders, including ADHD, autism and dyslexia, as well as to anyone else who has poor neurotiming as a result of a neurological illness or injury.
Timing is critical to good communication of the brain's system that connects cognitive processes and physical movement, and it affects every essential brain function. Improvements in neurological timing are linked with better attention, executive functioning, control of impulsivity, language processing, reading and math fluency, as well as motor coordination and balance.
The Interactive Metronome uses engaging interactive games to address neurological conditions that affect cognitive and motor skills. It provides instant auditory and visual feedback to let users know whether they are hitting the targets before, after or to the beat. The platform challenges thinking and movement simultaneously, combining whole body movements with cognitive tasks to help users reach their full potential physically, academically and socially. At the same time, it provides therapists with an objective tool to measure deficits and track their patients' progress.
Backed by more than 15 years of clinical research and over 25 independent studies, the Interactive Metronome has gained attention as a revolutionary intervention tool with positive effects on both children with learning and developmental disorders and adults with acquired neurological and motor difficulties. It has been successfully used with patients with developmental delays, cerebral palsy, Parkinson's disease, Alzheimer's disease, and auditory processing disorder, as well as with those recovering from a brain injury, stroke or concussion.
Today, the Interactive Metronome is used by physical and occupational therapists, neurologists, speech language pathologists, school psychologists and other medical professionals in thousands of clinics, universities and hospitals across the United States and Canada. Learn more about it in the video below.