Rephagia Treats Swallowing Problems with Games
BY: FG Team
12 March 2015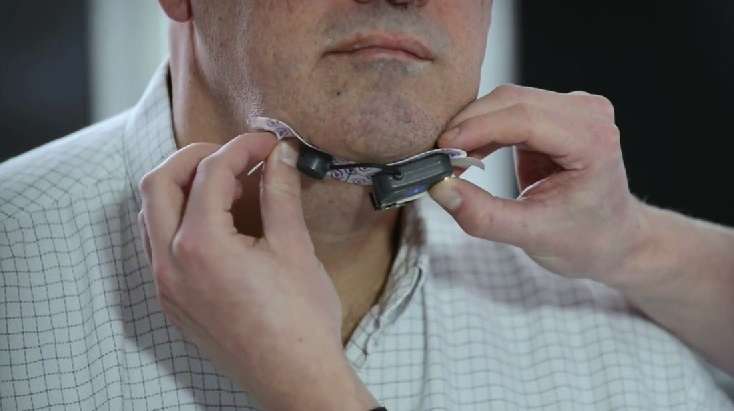 images: SILVERFIT
Rephagia, a therapy system developed by SilverFit, is an advanced tool that helps people suffering from dysphagia, who are partially or entirely unable to swallow, train and recover swallowing function.
Dysphagia is a condition that affects patients with dementia, Parkinson's disease, and multiple sclerosis, as well as stroke survivors and oncology patients. It can lead to dehydration, malnutrition and even pneumonia, which can in turn affect life expectancy.
Rephagia uses games and biofeedback, and allows patients to visualise the action of swallowing, helping them see whether or not they are doing it right. The interactive games on the screen motivate patients to keep training and are suitable even for people with a low cognitive capacity.
The system uses sensors, which are placed on the patient's throat and send data to a computer as the patient trains. The computer screen shows the patient if he or she is swallowing on time and using sufficient force. Rephagia also provides health care professionals with a lot of data that can be used to improve the therapy process.
To learn more about the system and hear what patients and therapists have to say about it, watch the video.
Related news:
SilverFit Named One of the Top 100 Most Innovative Companies
SilverFit Gets Recognition for Thera Trainer Software
SilverFit Newton Uses Games to Increase Strength Training Compliance
SilverFit in Therapy and Rehabilitation
SilverFit Alois Engages Dementia Patients in Fun Group Games