SimyBall Gamifies Mental Training to Boost Users' Energy and Reduce Stress
BY: FG Team
28 August 2017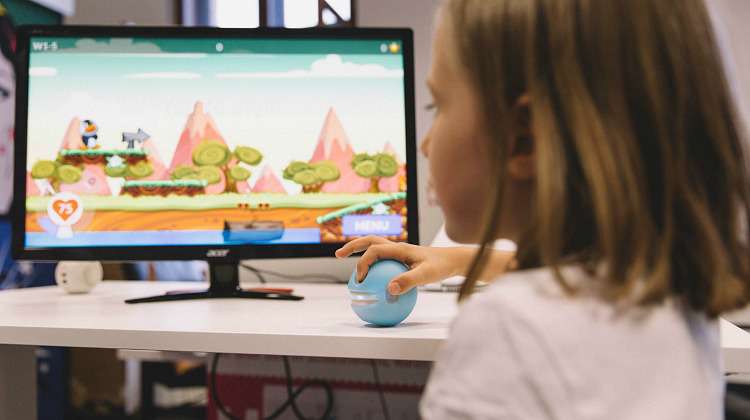 images: SIMYLIFE GAMIFICATION
SimyBall, SimyGames and SimyCoach gamify mental training to improve users' energy and performance, help them manage stress, and enhance their ability to concentrate and relax.
SimyLife Gamification creates unique products that turn mental training into a game to help users relax, reduce stress, increase their focus and energy levels, and improve their body awareness and overall performance.
SimyBall, a mobile game controller that enables users to play SimyGames through movement interaction, uses biofeedback technology and a range of fun games to help users enhance their well-being, better understand their body, become more efficient and cope better with professional and sporting challenges and stress. The controller uses sensors to measure users' stress level and a colour system to show them how relaxed or stressed they are. The integrated sensors track users' pulse, skin temperature and skin conductance to provide them with feedback in a matter of seconds and the recorded data is incorporated in the game result.
There are three types of SimyGames available with the SimyBall: test games, training games and competitive games. The test games identify the user's current status and are used to make training recommendations, while the competitive games put what the users have learned to the test.
The training games improve users' mental performance in a highly targeted way and enhance their ability to concentrate to make them more effective at dealing with academic and other challenges. The game SimyPenguin, for instance, asks users to collect as many stars as they can and uses mental interval training to improve their performance and vitality. SimyBow increases users' concentration and relaxation abilities by training their attention regulation and breathing technique. SimyGolfing trains breathing technique and visualization and uses data on the player's stress level to push the golf ball toward the hole or in the opposite direction.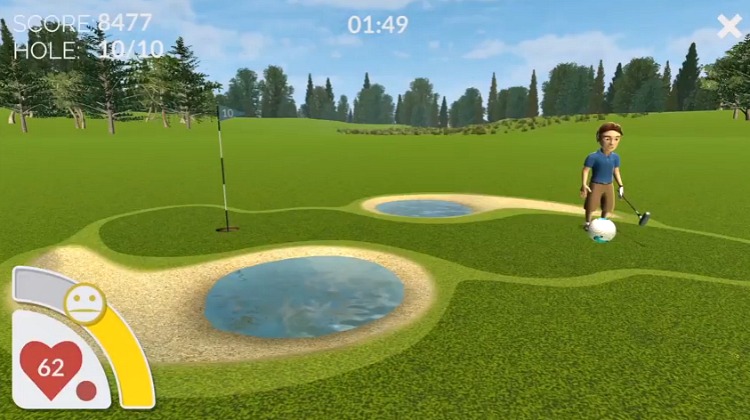 SimyCoach is a virtual in-game coach that offers users tips and instant feedback on their progress, motivating them to stay on track and keep making progress. The stressometer on the head-up display shows the user's pulse and stress level and uses emoticons to help the user interpret the data. Users registered on the online platform can access their results and get detailed analysis to track their performance and progress over time.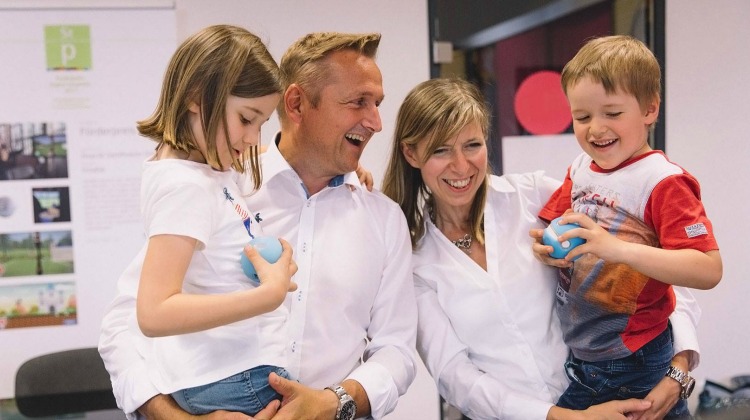 SimyLife Gamification GmbH is an Austrian fitness, wellness and health company specializing in creating solutions that gamify mental training to help people increase their energy levels and improve their performance. Founded in 2016, the Vienna-based company combines the knowledge of elite sports coaches with experience in game development and strategic IT management, and collaborates with scientists and researchers to develop quality products that enhance the user's mental performance.
Watch the SimyBall demo below to see how the concept works.