TEN Raising Money for Exergaming Research with Sponsored Skydive
BY: FG Team
21 November 2012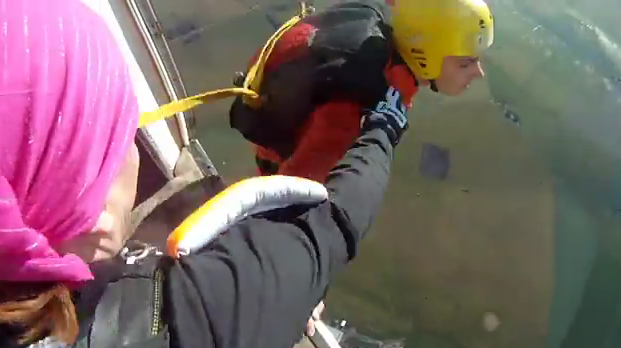 images: TEN
The Exergame Network (TEN) is raising money for research of active gaming technologies with a sponsored skydive.
The Exergame Network (TEN), a not for profit advocacy group dedicated to promoting active gaming, is raising money for research in the exergaming field with a sponsored skydive. The group's goal is to raise funds to support quality research of exergaming, its benefits, and potential to improve global health.
In various studies, active gaming has already proven to deliver benefits in terms of energy expenditure and adherence, but as it is a relatively new area of study, there are a number of fields that have yet to be covered, including family health benefits, positive behaviour effects, improved social confidence, and cognitive benefits. Anecdotal evidence indicates that active games show positive results in all these areas, but this has yet to be confirmed through studies and research.
To support quality research in the field, TEN will ask for study designs to be submitted and a panel of experts will decide which ones will be getting funding and support.
Richard Coshott, TEN Chairman of the Board, undertook the skydive himself to raise awareness and money for the group. TEN already provides a lot of information about active gaming on its wiki at exergaming.pbworks.com and is led and supported by some of the leaders in the sector. Coshott, TEN Chairman, is also the CEO of Gamercize, and Brett Young, TEN coordinator, is the CEO of Exergaming Australia.
To see the sponsored skydive, watch the video.