UINCARE Smart Rehabilitation Platform Makes Therapy More Efficient and Fun
BY: FG Team
18 September 2017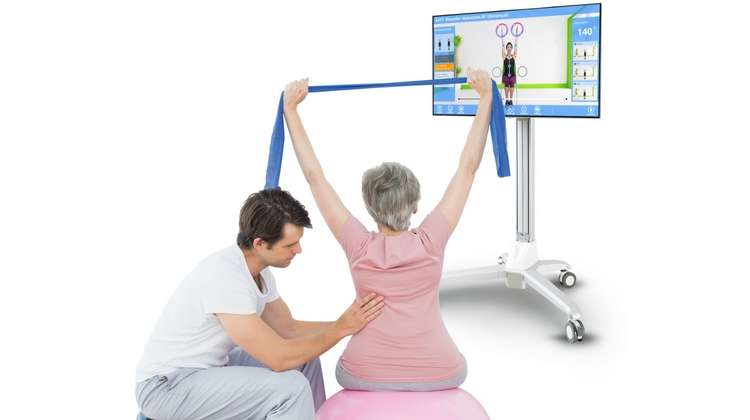 images: D-GATE
UINCARE is a smart rehabilitation platform that offers engaging, game-like exercises and analysis tools to improve and facilitate the rehabilitation process for patients and therapists.
The UINCARE smart rehabilitation platform is an innovative system that combines motion capture technology, video gaming elements and clinically tested rehabilitation protocols and therapeutic exercises to enhance the rehabilitation process both for patients and therapists. Developed to improve the efficiency of rehabilitation and reduce its costs, the unique platform can be used at hospitals, rehabilitation clinics and facilities, as well as at home.
The platform does not only offer engaging exercises and advanced analysis tools, but also increases patients' comfort and makes the rehabilitation process more enjoyable and fun. Based on five years of research and development and clinical trials, UINCARE was developed in collaboration with physical therapists and is being continuously improved to enhance efficiency.
The system offers 3,000 rehabilitation contents for therapists to choose from when creating custom protocols. It turns standardized exercises into interactive video games to engage patients in a series of training programs that require them to perform a series of therapeutic exercises. The platform also generates reports on patients' performance that can be used to customize therapy sessions and plan future treatment.
The UINCARE system uses a 3D camera to digitize patients' movements and analyze their range of motion, speed, motion angle and movement cycles quickly. Patients get auditory and visual feedback during therapy sessions which provides them with insight into their performance and condition.
The interactive system can be used in neurological and orthopedic rehabilitation. It offers 300 training programs with exercises that work the shoulders, cervical and lumbar spine, hips, knees, ankles and elbows. The exercises can also be performed at home, as the UINCARE online platform facilitates remote rehabilitation, allowing patients to interact with clinicians from the comfort of their living room and do the prescribed tasks without compromising the quality or outcome of treatment.
The platform was developed by D-Gate, a global healthcare company specializing in developing innovative solutions to enhance rehabilitation and improve the quality of life for people of all ages. Based in Seoul, South Korea, the company offers three unique products for user-specific needs: UINCARE for telerehabilitation, UINFIT for personalized fitness and UINHEALTH for senior care.
Watch the video below to learn more about the UINCARE system.