VAST.Rehab Facilitates Functional Rehabilitation Using Games and Biofeedback
BY: FG Team
7 August 2017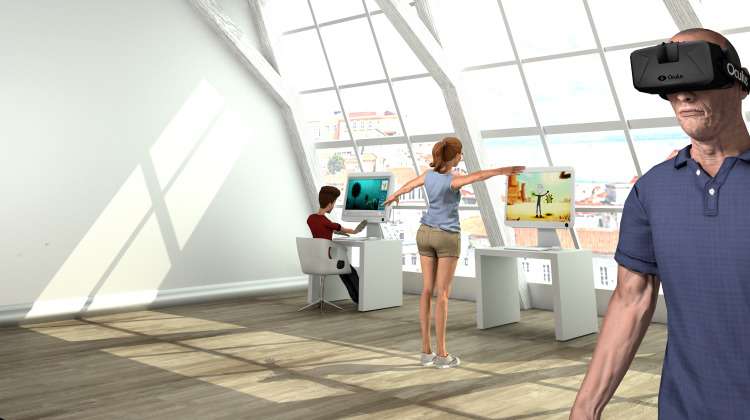 images: VASTREHAB
VAST.Rehab functional rehabilitation platform uses virtual reality and biofeedback to help with the therapy of patients suffering from a wide range of disorders.
VAST.Rehab is a virtual reality rehabilitation platform developed to support the functional rehabilitation of patients with impaired function resulting from neurogenic, cerebral, muscular, spinal or bone-related disorders. The system offers a versatile range of exercises to help clinicians train and evaluate speed, balance, functional movements, range of motion, movement precision, memory, divided attention, problem solving and other skills and to customize each exercise to individual patients in real time.
The versatile rehabilitation platform uses virtual reality and biofeedback and can assist in the therapy of patients with cerebral palsy, multiple sclerosis, Parkinson's disease, brain and spinal cord injuries, muscular atrophy and other disorders. It can also be used to address problems with balance or any issues arising from fractures, limb amputations, cerebrovascular accidents or brain tumor surgery.
VAST.Rehab uses games to motivate patients to keep repeating therapeutic exercises and, at the same time, it provides clinicians with objective data that helps them analyze patients' results, plan future therapy sessions and tailor the exercises to keep the training challenging. The system automatically tracks patients' progress, providing clinicians with comprehensive performance metrics and allowing them to focus on treating the patients. The platform is easy to use and, once a patient learns how to use it independently, he can start using it at home. The patient's performance data is synchronized with a cloud-based server, allowing therapists to monitor his adherence and progress remotely.
VAST.Rehab is a highly flexible platform, developed for integration with a wide range of devices, including Microsoft Kinect and Leap Motion cameras, Alfa, Gamma and Sigma diagnostic platforms and the elastic resistance devices Vectis, Cubito, Jupiter and Telko. Once installed, the platform can be extended by adding more patient stations or more therapy modules to existing stations.
VAST.Rehab was developed by Brontes Processing, a medical technology provider specializing in developing innovative therapy solutions to facilitate and improve the rehabilitation process. The company is part of the Euvic Group.
"VAST.Rehab is based on the feedback we have collected from physiotherapists, doctors, researchers and patients over the past 10 years while working on our SeeMe Rehabilitation System, " says Marek Czech, Vice President, Brontes Processing. "We did our best to put everything together – that's why I believe VAST.Rehab is currently the best gamified rehabilitation system on the market".
Watch the video below to see some of the possibilities available with VAST.Rehab.